GUEST PLAYLIST: QUEEN OF HEARTS BY CAPPA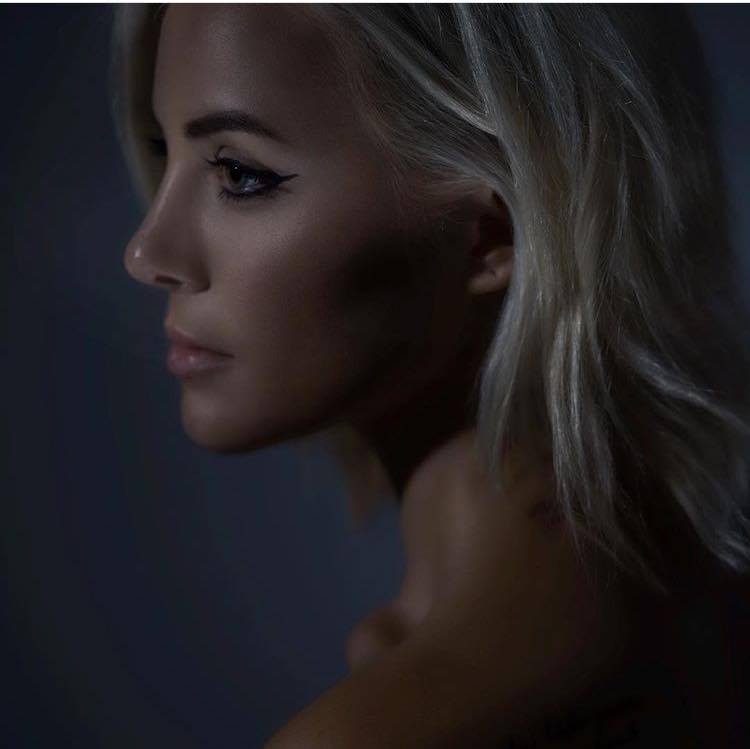 On her brand new EP, Cappa is the Queen of Hearts—but she's also a bona fide electro-pop princess. Brimming with throbbing '80s beats and shimmering synths, you probably wouldn't guess Cappa hails from Nashville, the center of all things country. But she does, and perhaps that's why her glistening brand of icy, dance floor-beckoning synthpop is so full of soul.
With her status as an emerging pop princess rising every day, we asked Cappa to curate a playlist containing some of her favorite fellow music royals. She did—and it rules.
Check out her Queen of Hearts playlist for us below, as well as her thoughts on each track.

Jon Bellion — "80's Film"
This is one of my favorite songs right now and all of Jon Bellion's music inspires me. It's the perfect combination of an incredible pop chorus and great production- but still has a style all on it's own. He never tries to copy top 40 radio and I love that.
Halsey — "Colors"
This song was a big part of my EP process because I was so obsessed with the production that I tracked down the producer (who lived in LA) and flew out there to record part of my EP with him. He produced Next Ex, I'm Good, and my favorite, Nirvana.
CAPPA — "Nirvana"
This is my favorite song on my EP. It really sums up what I wanted the whole EP to feel like: inspiring, honest and nostalgic.
Tegan & Sara — "Closer"
This album inspired a lot of the production on all of my releases this far. It was so fresh feeling when it came out and still holds up years later.
Purity Ring — "Body Ache"
Purity Ring is a God-send. I cried at their show at Bonaroo because it was so good. This is hands down one of my favorite songs.
Jarryd James — "Do You Remember"
The production on this is SICK. Applause to Jarryd James for really creating his own genre. He is constantly inspiring me.
Hailee Steinfeld — "You're such A"
What a bad-ass! Hailee is a queen for writing this song- knowing what you want and not letting any man get away with treating you wrong.
Broods — "Bridges"
Broods is one of, if not my favorite, band. Their lyrics are honest, gripping and really relatable. I referenced them a lot in the making of "Queen of Hearts"
Fever Fever — "Aftermath"
I listened to this song a lot after a bad breakup which is what I pulled a lot of the inspiration behind "Queen of Hearts" from. "In the aftermath of your reckless love, I feel more alive than I ever was." That line kind of inspired me to let go of the past, be who I wanted, and just make the best music I could at the time.
Grimes — "Kill V. Maim"
Grimes is such an inspiration, as is this song. Her music is different and I really look up to her and what she stands for. She's not at all afraid to say what she wants and to call out issues and I love that.
Lana Del Rey — "West Coast"
Lana is another artist who really created her own world through her music which is what I strive to do.
Cyndi Lauper — "Girls Just Wanna Have Fun"
This song is so inspiring because it has been an anthem for decades and always encourages me to push for that when writing.
LANY — "ILYSB"
LANY has a really unique style and has sort of created their own little world which I admire a lot as an independent artist.
HAIM — "The Wire"
I can't get over HAIM. They are 3 bad ass woman who are taking on the music industry. Such a good representation of what I wanted "Queen of Hearts" to stand for.
Mike Posner — "Cooler Than Me"
I actually drew inspiration for the feel and lyrics of my song "Next Ex" around some of Mike's music. He has such a distinct and cool style that he was doing long before a lot of musicians, in my opinion!
---
Listen to Cappa's EP, Queen of Hearts, and see her upcoming tour dates below:
11/11: Grand Rapid, MI @ TBD