Glitter Hurts: Hedwig and The Angry Inch A Chat with Mike Potter, Director of Hair and Makeup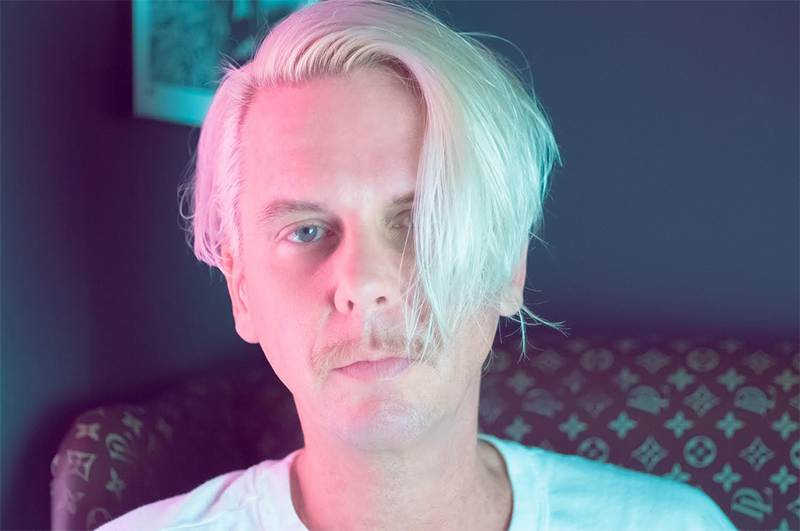 We are not on Team Dan Rather. We don't usually have the luxury of interviewing the straight shooting 60 Minute Subjects; the rating catchers if you will.  But this interview subject is fresher than the Irish Spring Soap stand at the Blarney Stone gift shop. We had the honor of speaking with Mike Potter, the makeup and wig designer for Hedwig and The Angry Inch. This artist is truly unique. Combining the trailer park aesthetic of his youth, with the glamour of classic film, mixed with the glitter of the 90's New York drag scene, Potter has created the essence of this one of a kind character.
There was a time that productions like Hedwig and The Angry Inch would make people look three ways before crossing the street. Nowadays, Potter plays a key role in opening a dialogue about sexuality and identity on the fringe of the mainstream. Attracting not only audiences from the LGBTQA community, but also attracting fans from the southern multiracial church multitude. His visions are innovative in both engineering and aesthetics. Having created magnetic, multi-layered, luxurious wigs for the Broadway production, inspired by tear away clothing, he provides opportunities for on-stage costume changes in seconds. This is an artist that has been featured in New York Times and The New Yorker. Not to mention that he is the personal makeup designer and trusted friend of Karen O of The Yeah Yeah Yeahs.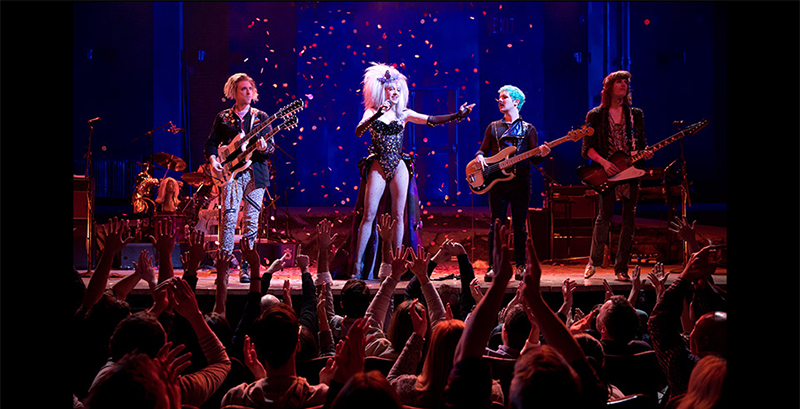 The LADYGUNN crew was invited to Potter's home to interview him about his flight with Hedwig. His house has this late 19th century flare with old tin types on the wall and an antique medicine cabinet in the kitchen that looks like Oscar Wilde's fine china cabinet with an inventory romantically prepared for dinner for two. His wig design workshop looks like Rainbow Bright held her season wrap party there with all kinds of different wig materials all over and around his worktable.
When asked what about Hedwig puts a smile on his face and twinkle in his eye Mike responded, "The thing I love most about Hedwig is her longevity and the fact that she is still relevant. Hedwig is really a tale as old as time. Searching for something throughout your life to complete you just to find it was always inside. Hedwig spends so much time on her guise (wigs etc.) to pass as a woman or as a protection mode, that she gets lost. Only when she is stripped bare in the end does that realization come. It is relevant to young and old. The fans span all ages and sexes and races. Hedwig really teaches you that old adage. You can't love anyone until you love yourself."
Set aside an evening for you and the person you care about to watch the film or get tickets for the Broadway show, because Mike Potter has the magic touch that Jim Henson had, helping the audience step out of their comfort zone and find love in a character and in themselves.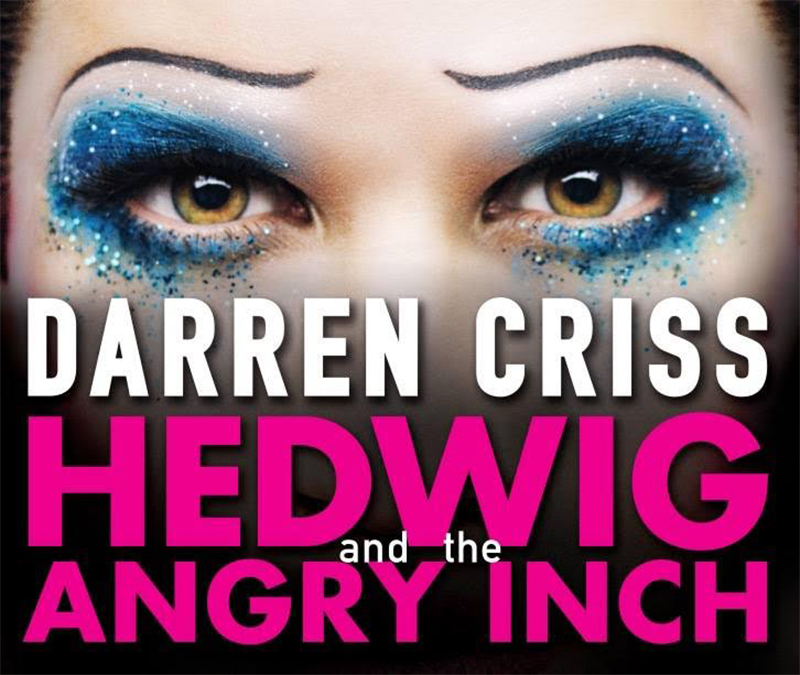 story /  David Leigh Abts & Jessica Higgs
edited by Ashley K. Goodwin
Photos /  William Gerwin
Stage Shots by Joan Marcus