The Lindsay Twins' Dance World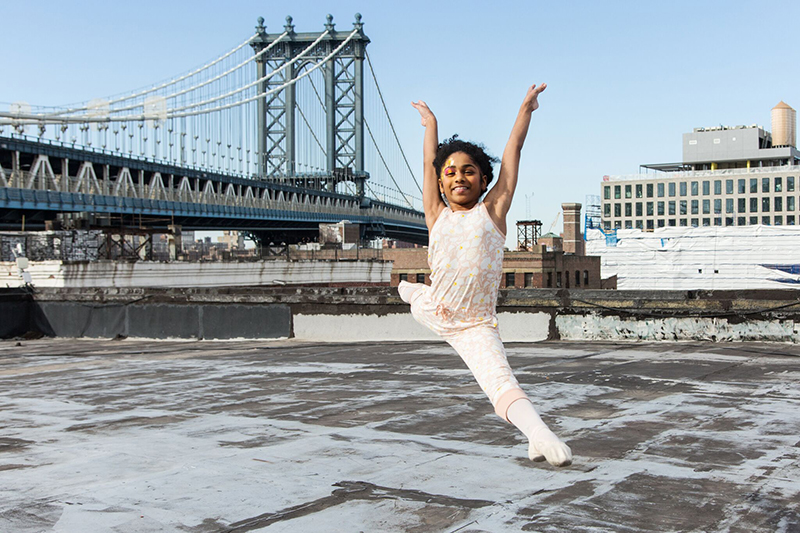 Imani, Jumpsuit, Stella McCartney kids, Tights,  Capezio. Nia, Romper,  Mini Rodini, Tights,Danksin.
Nia and Imani Lindsay are 12 year-old sisters that have done more with their careers before the age of 10 than most have before 30. Toronto natives, the girls have taken the dance industry by storm performing everything from Russian ballet to tap, hip hop and rhythmic gymnastics, all the while getting through middle school.  The girls are identical with big smiles and fun loving personalities but somehow, especially in dance, both of them have a uniqueness.
Last year, the twins received a coveted scholarship to the American Ballet Theater, an opportunity that will only propel their dance careers forward. Between their undeniable talent, uncanny poise, and spirit, we're pretty sure this is only the beginning.
How do you work together in dancing? Do you ever fight?
Imani: We just correct each other and give each other advice so we can be better dancers. Sometimes we help each other stretch and work our feet as well, it's nice to have a partner for that. We fight all the time, but that's part of being twins for us.
Nia:  Imani helps me with my ballet work, she also helps me with combinations and I think she's better at picking up choreo than me. Imani and I fight a lot but not when it comes to dancing.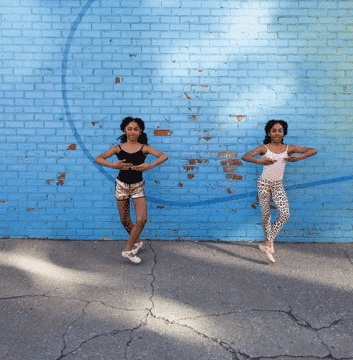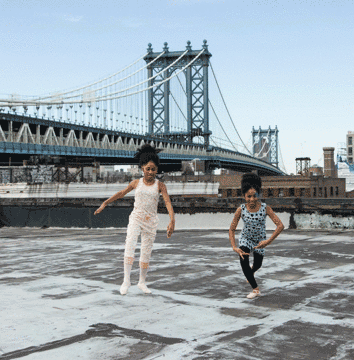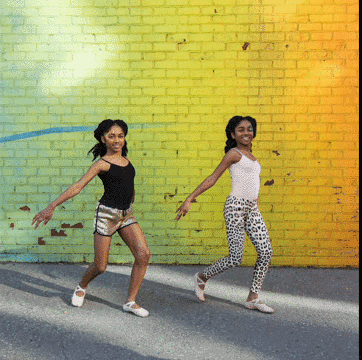 How do you balance school and dance?
Imani: Well for me it's not that hard because I attend a professional ballet school in residence, and we have an assigned time to do homework after our long day.
Nia: Yes it's hard but I think I'm okay with it. It's hard keeping up with my school work because dance ends late sometimes, but I stay in for breaks at school on the days I have dance if I need to. My grades are really important to me and I did pretty well this year despite the busy schedule.
What do you love most about being a twin?
Imani: The best part about being twins is always having someone there for you.
Nia: The best part about being twins is that no matter what I feel like she will always be there for me and I'll always be able to talk to her about anything.
Imani, Leotard, Capezio. Shorts, Little Marc Jacobs. Nia, Leotard, Capezio. Leggings, Roberto Cavalli. 
When it comes to dance, who do you look up to?
Imani: One of my dance Heroes is Misty Copeland because she is the first African American to become a principal dancer at ABT.
Nia: Misty Copeland is definitely one of my dance heroes. I also really enjoyed the choreography by Andrew Winghart when I attended the Dance Awards in Las Vegas this past summer.
What have you learned since attending the American Ballet Theater?
Imani: Attending ABT helped me figure out that I wanted to do more Ballet specifically, which led to auditioning and being accepted into the National Ballet School of Canada. I will start my second year in 8th grade in the Fall. 
Nia: Attending ABT was my first experience dancing in NYC with different teachers and students from all over the world. It was great! This year I will attend the Joffrey NYC Jazz Summer Intensive.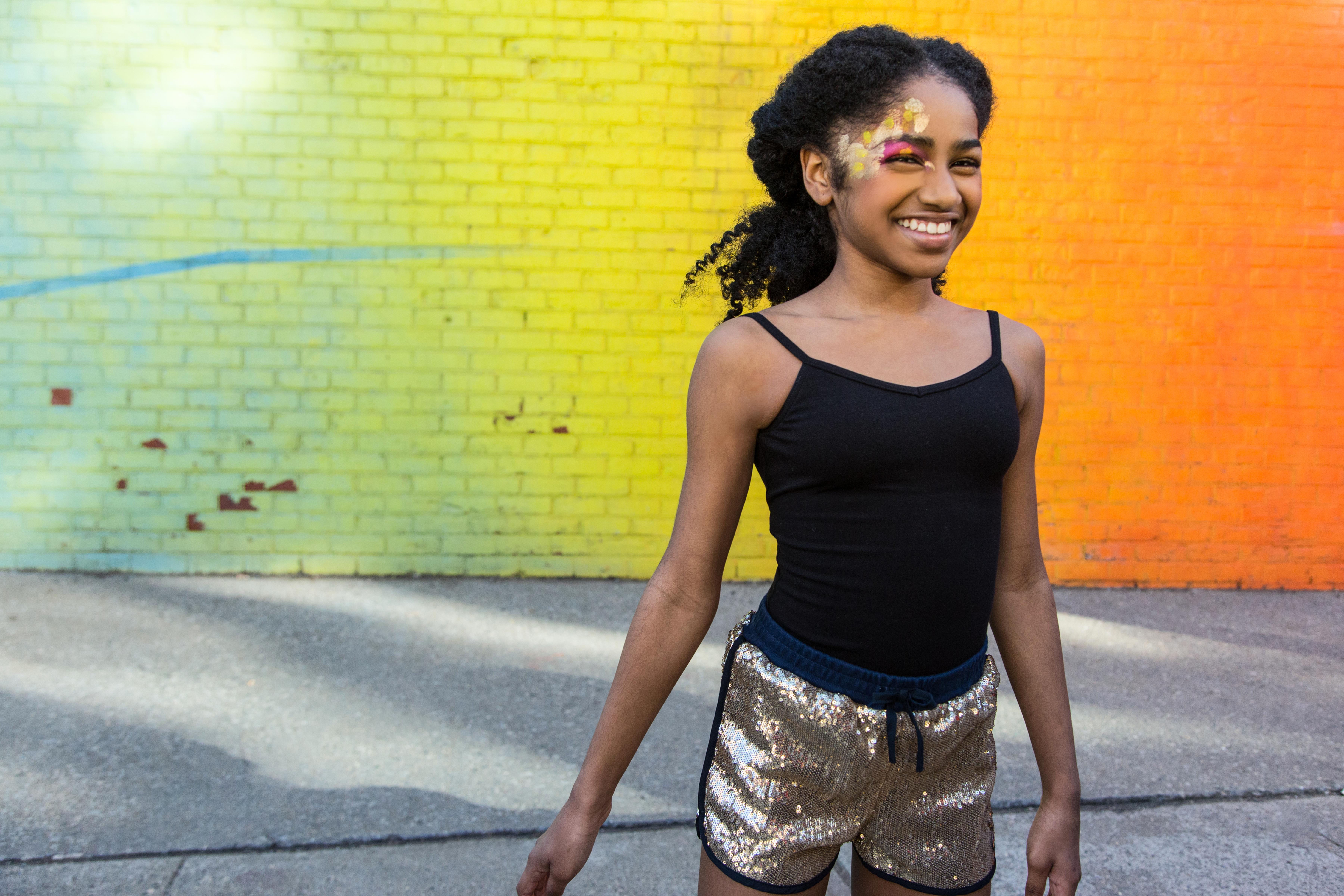 Leotard, Capezio. Shorts, Little Marc Jacobs.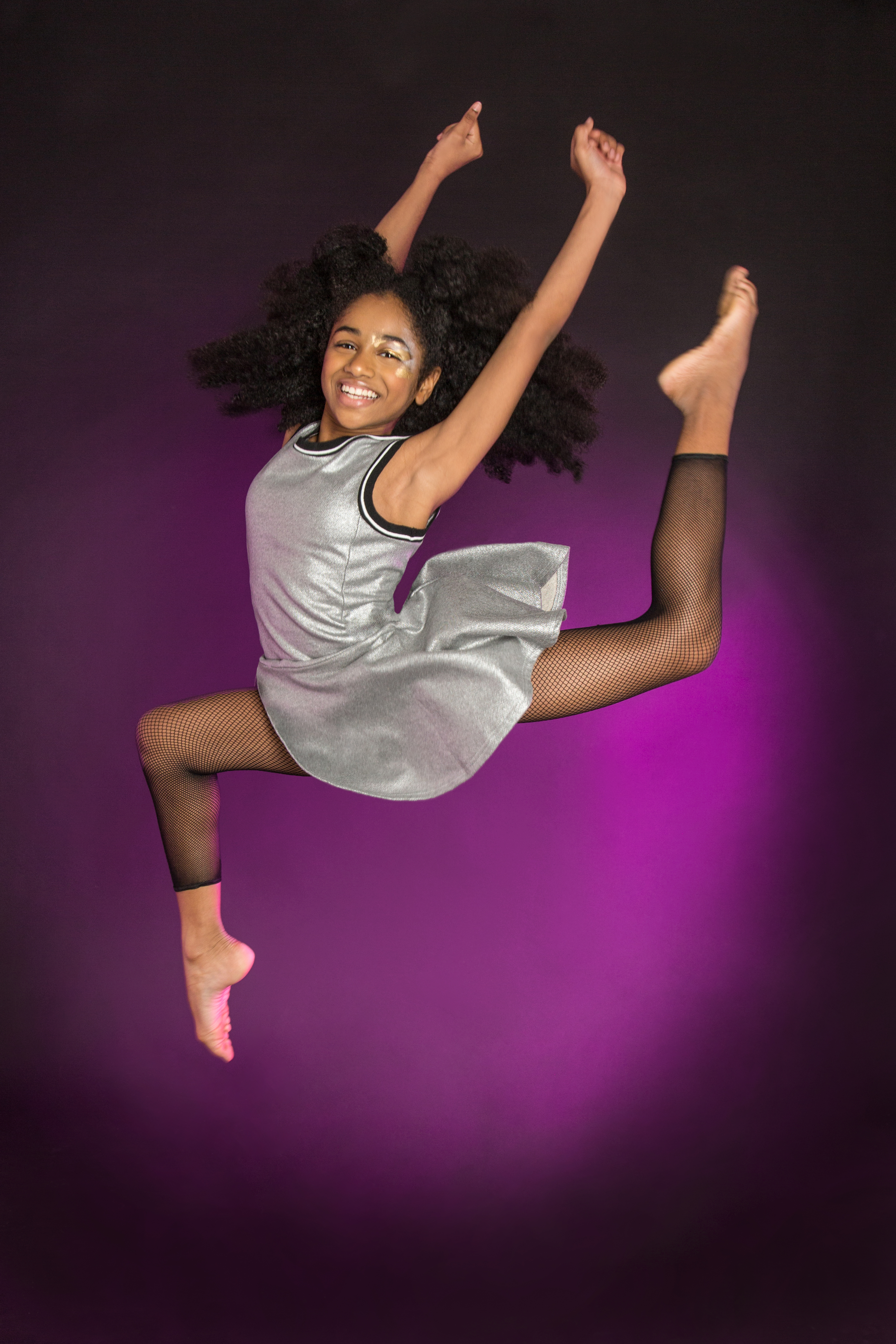 Dress, DKNY
What advice do you have for other young dancers who look up to you?
Imani: Some advice for younger dancers is to always believe in yourself and never give up!
Nia: Always work hard, in the
end
it pays off, also never give up, if you can't get a certain step don't get all worked up, just keep practicing.
What do you hope to do next?
Imani: I hope to accomplish amazing things and more cool opportunities. In a few weeks my sister and I will shoot with Jordan Matter in NYC for 'Tiny Dancers Among Us' and we are pretty excited about that!
Nia: I hope to work professionally when I'm older.
Photos/Jena Cumbo
Styling/ Molly Drago
Hair MUA/ Rose Fortuna
Story/ Alyssa Hardy