Vijat Mohindra: Always Believe that Something Wonderful is About to Happen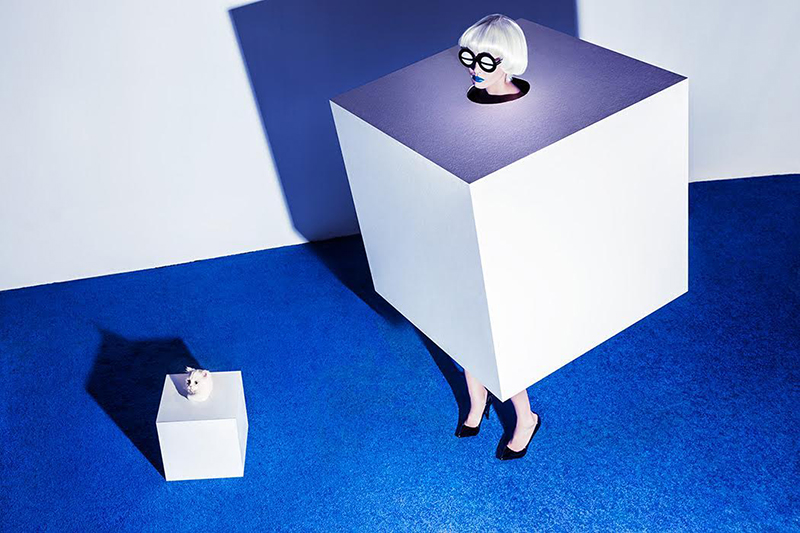 Going through Vijat Mohindra's colorful portfolio of objects, celebrities, textures, and space is a larger than life experience. Vijat brings gigantic ideas to this generation's pop art landscape, seducing audiences into a parallel world of money, sex, fame, and opulence with the hyper-realness of his shoots and subjects.  In this realm, he has photographed some of the biggest muses of today, everyone from Kim Kardashian, Selena Gomez, Rihanna, Nicki Minaj, Paris Hilton, Gwen Stefani, Nicole Richie, Pamela Anderson, to friend and frequent collaborator Miley Cyrus.
His first international solo exhibition debuts at Museum as Retail Space (MaRS) entitled, Always Believe that Something Wonderful is About to Happen. The show is a magnificent curation of decades worth of work focusing on transcendental icons in a post-digital, cat worshiping world. The show will feature Amanda Lepore, Sharon Gault, and Amazon Ashley in conceptual settings that will leave your mind boggled.
We catch up with Vijat before the exhibit to discuss his work, modern muses and the inspirations around him.
Was it hard to curate, Always Believe that Something Wonderful is About to Happen?
This show is the culmination of personal work I created over the last ten years. Curating this show was pretty straightforward and intuitive for me. I wanted to show my love for the traditional concepts in art like composition and color theory and focus on that using unconventional subject matter and modern lighting.
Are you an optimist in your work and in life? 
I think I am an optimist for the most part and I also think that comes across in my work. My love for what I do and my passion for photography definitely contributes to my positive and humorous outlook both in my work and in my life.
Your work stimulates so many senses through colors and shapes. Do you have any go-to places from where you draw inspiration?
Photography is not just my life it's also my lifestyle choice, so I spend every minute both consciously and unconsciously looking for inspiration and also ways to separate my work from the mainstream. I basically look for inspiration in everything I do and everyone I meet, I then try to find ways of incorporating it into my work.
A lot of the upcoming show is centered on the body, what is it about the body that fascinates you?
The body definitely plays a major role in my work. I am actually fascinated with all the different shapes and sizes the human body can come in and love to embrace every form and ideal of beauty, not just the conventional standards held by society.
You really take a lot or risks in your photography and your subjects go with you on that journey. Do you have any techniques for working with shy celebs to coax them out of their shell?
Trust definitely plays a part in the photographic process and I was very lucky to have started photographing subjects who were actually friends, so there was an amount of trust that was already there. After I shot out a few good ideas with people who trusted and believed in me, then more and more people started to notice. At that point, it became easier for others to see that they will get great photographs, and to want to work together.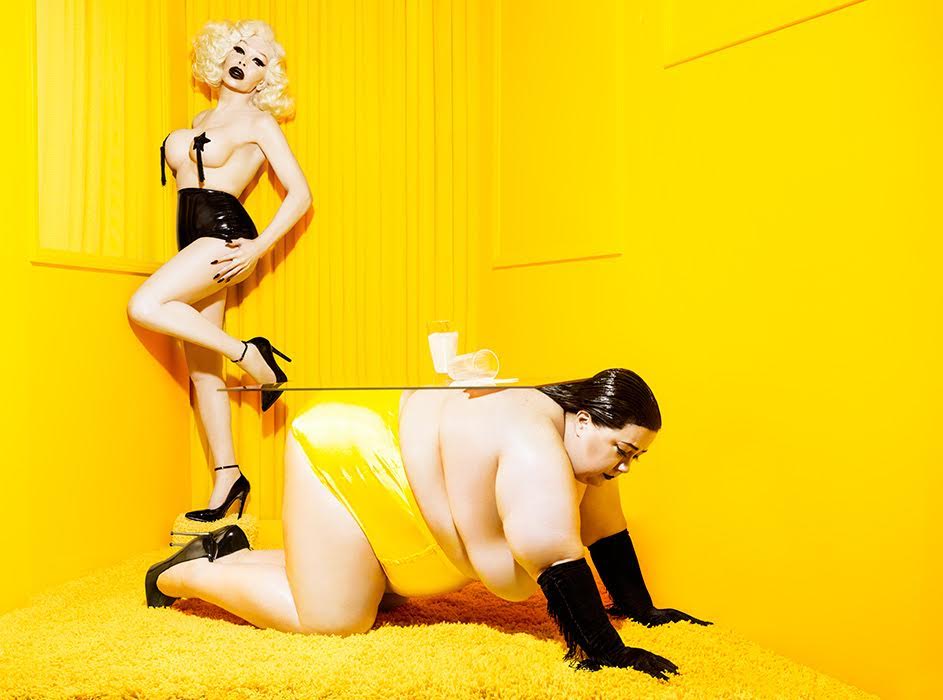 Who have been some of your favorite people to work with over the years?
Miley Cyrus, literally makes dreams come true.
Nicole Richie is so incredibly supportive and so incredibly cute!
Sharon Gault is an art-world icon I have looked up to since middle school.
Simone Harouche was the first one to believe in me and help me start my career.
Tell us something good about Los Angeles.
I have had so much opportunity and ability to create my own voice within my work in Los Angeles. It really is the perfect place for artists to grow right now.
Do you have any advice for creatives who want to get their images and voice out there?
I think the best professional piece of advice I ever received was when I was studying photography in college. One of my professors told me that to be successful you just have to shoot what you love and success is inevitable. I believe this to be profoundly true. I can see that it actually works as I look at the way my career has unfolded. No one can put the amount of drive and passion into photographing something that they do not truly love. It takes a lot to be successful. 
What can fans of your incredible work expect from you next? 
I have started working towards my next show, which will address issues of consumerism, vanity and the synthetic nature of the modern world.
What is one dream you have that you are waiting to accomplish, and one dream that has already been accomplished?
One of my dreams is to work with Mary-Kate and Ashley Olsen. I have wanted to work with both of them since I was young.  Not only do I admire, reference and respect their fashion sensibility, but I also love the idea of photographing twins. I think it's naturally surreal to have two people who look identical in the same image.
One dream I have accomplished is photographing Nicole Richie. Nicole is someone I also wanted to shoot since I was young.  Nicole went on to became one of my clients, proving to me early on that dreams really do come true. Working with such an incredible fashion icon who also has the greatest sense of humor is incredibly special and rare.
What inspired you as a child? Can you remember the first picture or movie you saw that made you think, 'I must create?' 
When I was pretty young I was attracted to photography after looking at a portfolio of black and white photographs that my mom created in design school in the 1970's. The images have stuck with me ever since and I knew I wanted to use photography to inspire others in such a way. My life goal has always been to inspire whether creatively or otherwise. I love the positive energy that comes with inspiration and I think photography is the perfect vessel for creativity and inspiration. 
Now please leave us with a mantra we can recite in the mornings to channel your badass approach to life?
The more you inspire the world around you the greater our world will be!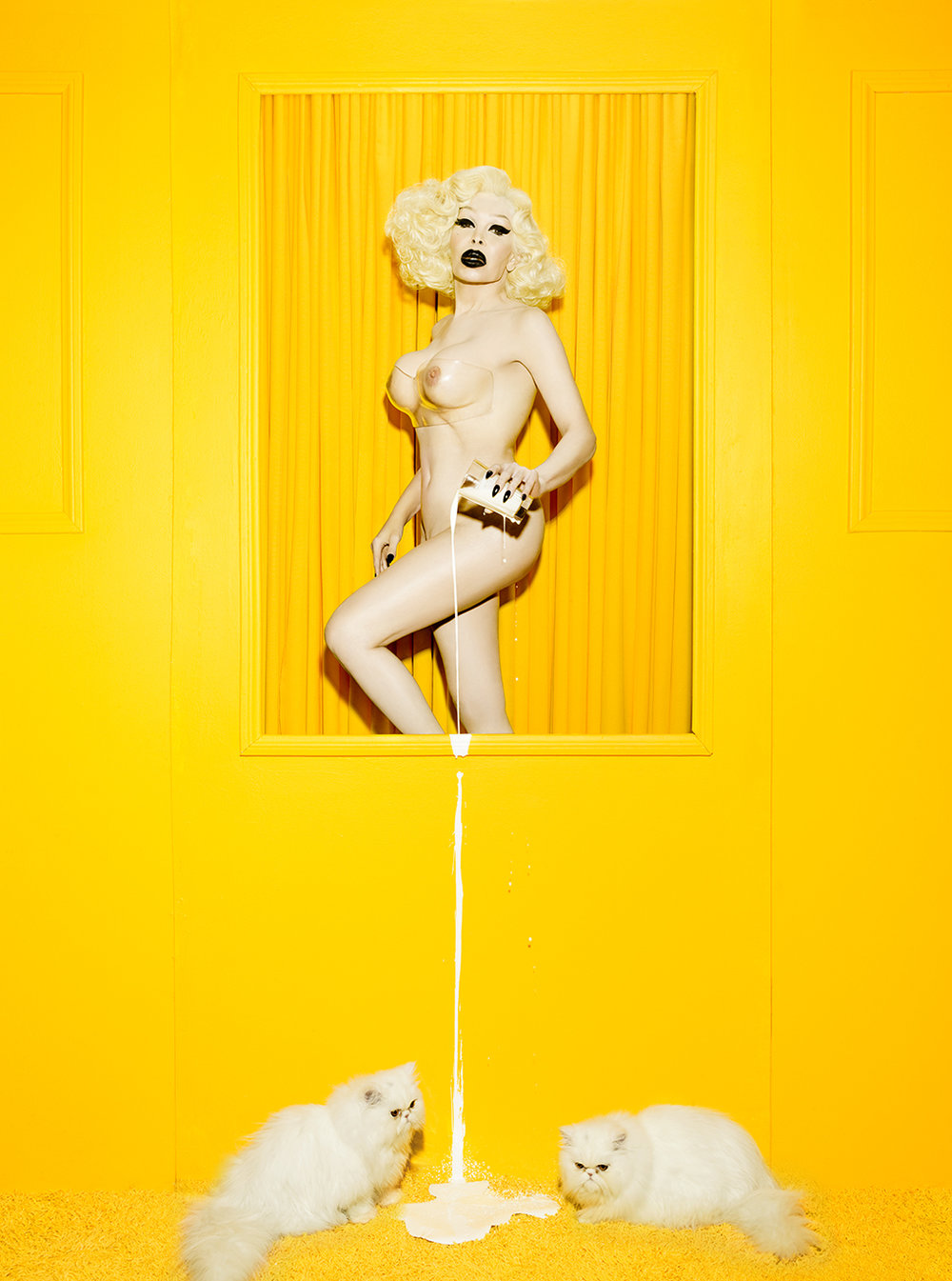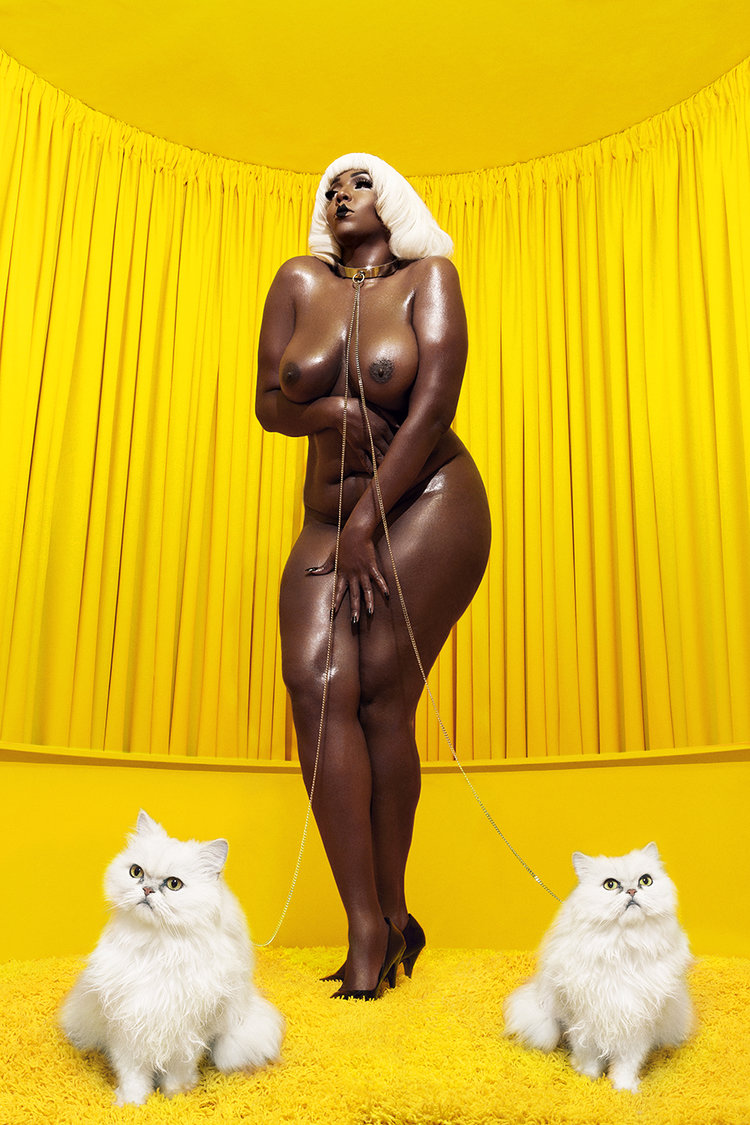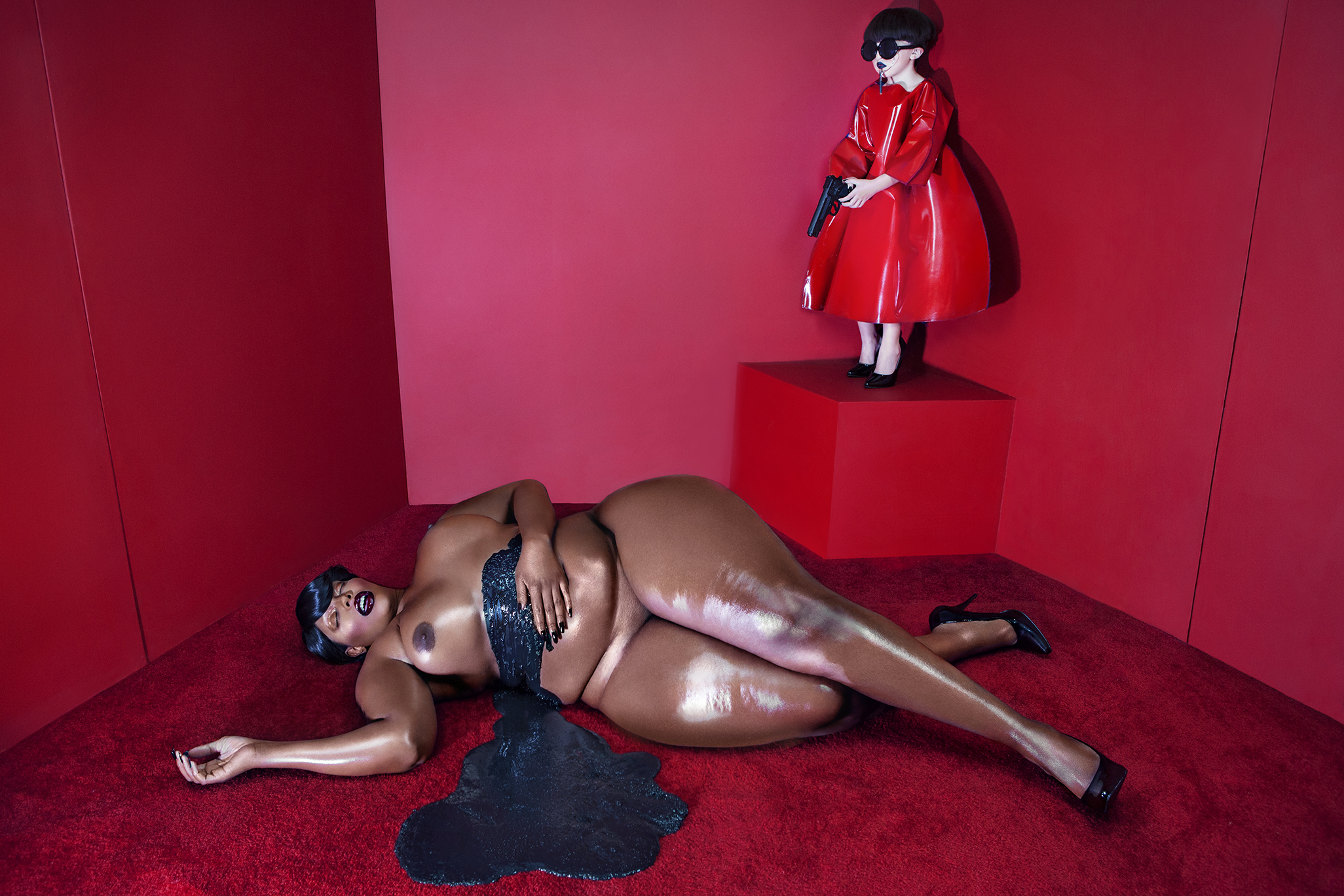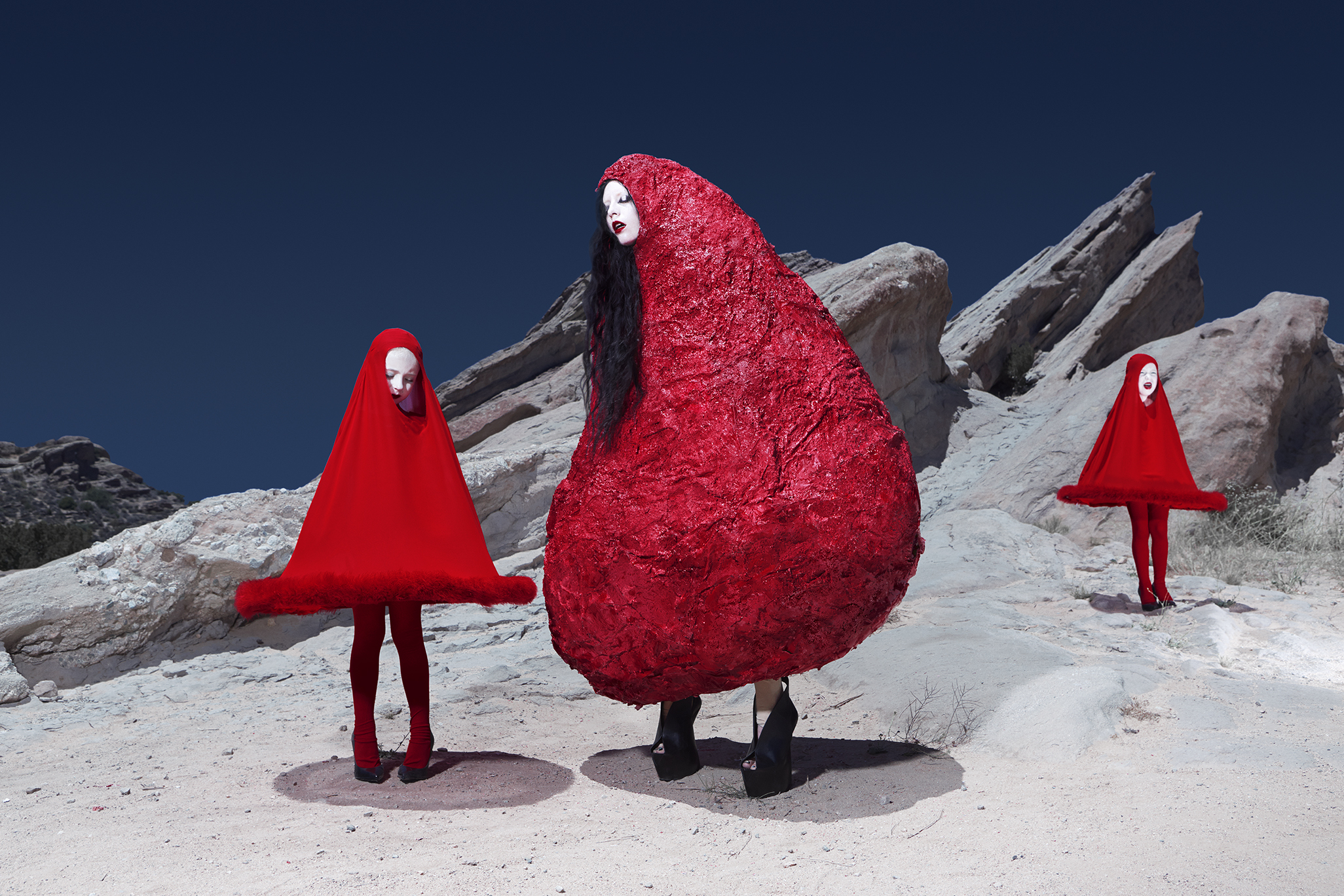 Always Believe that Something Wonderful is About to Happen  premieres  November 5 from 7-9 PM @ Museum as Retail Space (MaRS)