ICONA POP ON MUSIC, MAKEUP AND MAKING ART IN ALL FORMS

photos / Angelo Kritikos
words / Lauren Rearick
Icona Pop successfully took over playlists and radio stations everywhere with the release of 2013's This Is… Icona Pop and they haven't exactly slowed down since. Caroline Hjelt and Aino Jawo are the fearsome dance pop duo behind Icona Pop, making music as vibrant as their on-stage performances and personalities.
As they prepare to release "a lot of music," this year, the twosome is also providing voices to a pair of fashion forward Trolls in the upcoming animated feature, creating their own lipstick shade for Make Up For Ever and staring in neon-lit music videos. Icona Pop has a busy year ahead and were kind enough to speak more about their work with Make Up For Ever, where they find inspiration and when we can expect to dance along to their next unforgettable single.
The Make Up For Ever Campaign is really fun and colorful, reflecting the spirit of your song "Emergency" and the products. How much fun was it to wear all those different shades of makeup? What was it like recording the video?
Aino: It was great. The best thing about doing a video or something like that, when you try all these different colors and the combination that you're put into, is to just go out and buy milk, you know? It's such fun. You also find colors that you didn't know you really liked on yourself. So I must say that was the best thing – we had so much fun.
Caroline: Yeah it was two intense days, and it was just crazy with all the people. We loved it. It was fun.
The campaign also saw the release of limited edition lip colors that you created. How did you decide on which shade of lipstick you created and how does the shade reflect your inner personalities? I feel like I love so many colors that mine would have been a rainbow or a mess. Could you see creating something else in the makeup field in the future?
Aino: Yes, it's so fun. I think we chose the colors because we wanted to take two totally different looks. We think it's super fun to play around because a lip does so much, but we definitely want to do a lot more stuff with the makeup industry. There's so much to be done.
What sort of role does makeup play in your stage productions and everyday life? Is there a makeup tip or product that you can't imagine leaving the house without? I'm a mascara gal.
Aino: Yeah. I can't leave without an eyeliner and lipstick, because lipstick you can even use as blush if you have to.
Caroline: I feel like mascara and lipstick are really everything, and of course makeup plays a big role in our lives. When you stand on stage and you sweat, it's so important that things really last.
What are some of the must-have Make Up For Ever products that women living an everyday life or someone taking the stage should check out?
Aino: I love this foundation! For me I love the Aqua Liner because it stays on the whole night till you take it off.
Caroline: I have to agree on the foundation and also the lipstick that sticks on stage. When you have a microphone and you sludge it around, sometimes you end up having lipstick around your whole mouth, and that's not very, very sexy, but the Aqua Lip really doesn't move, so that's a really good one.
How do you work with your makeup artist to capture looks that reflect your personalities but also can pop on stage?
Aino: I don't even know how many years we've been working with Colby [Smith], and I think he knows our personalities so we trust him.
Caroline: I think he knows because we've been living together.
Aino: Oh yeah, he's like "You should try this!"  He knows what fits our skin and our faces.
Caroline: Sometimes when you feel insecure you go to your safety zone, and if you work with new people, you're like "this is how I usually look," but I feel like with Colby I dare to try new things because he knows our personalities, and he's so good at what he's doing. That's why it's fun to try new things – we're so spoiled.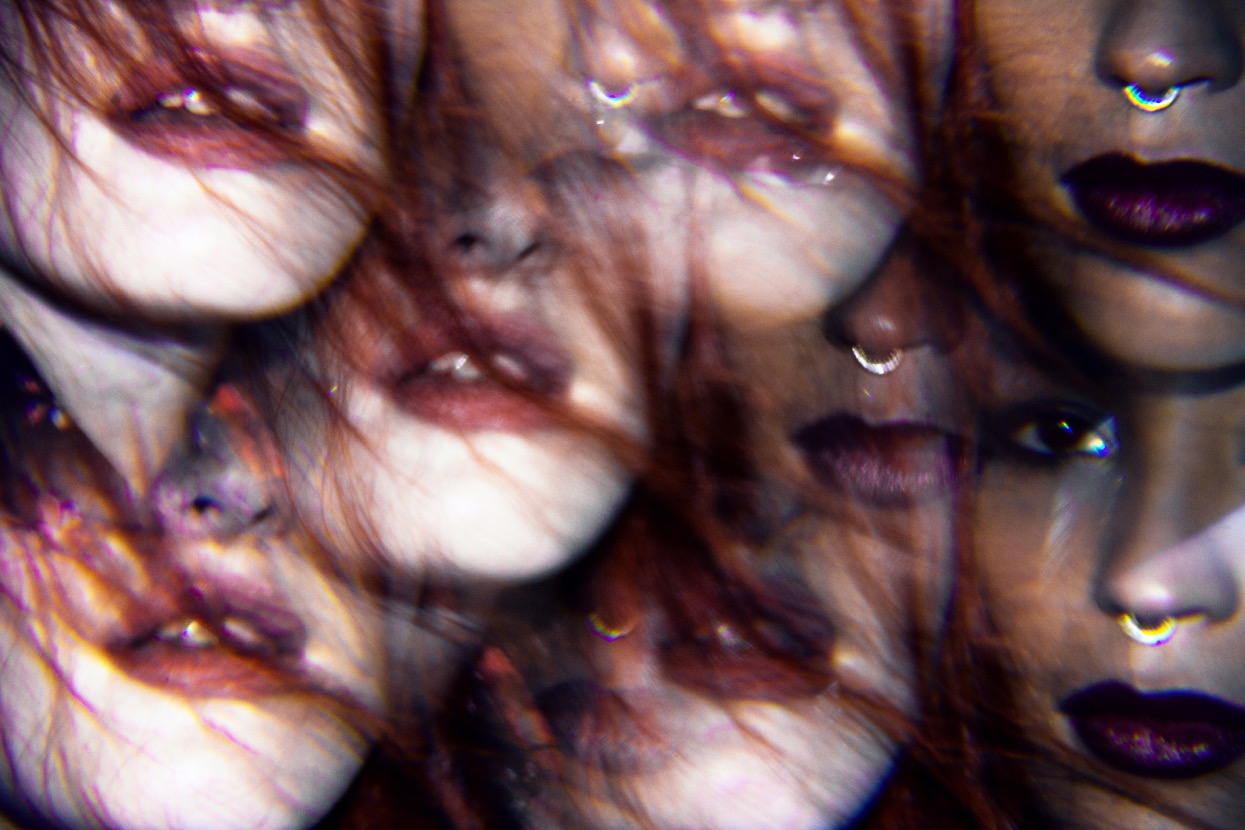 The makeup campaign isn't the only fashion forward thing you're doing. You're playing a set of fashionista trolls in the upcoming Trolls movie. Have you ever done voice work before and how was it getting to give a voice to someone else? How did it feel to be a part of that, especially something that so many people grew up with?
Aino: It was one of the most fun things we've ever done. It was so natural and the characters really felt like they were us from the beginning. It was like me and Caroline in a movie.
Caroline: That was super fun.
Aino: And also to work with Justin – we've been big fans of him for ages, so we felt very honored to be asked to do that.
How was recording a voice in the studio different than your typical recording process for albums and singles?
Caroline: It felt like this was more just going in and playing. You know when you were a kid and you were pretending to be someone and you really got into the character? If you were a princess, you were a princess, or if you were a Ninja Turtle then you were a Ninja Turtle. I know we were, I mean we are the Fashion Trolls. That's how hard we got into our roles. We were laughing, we were crying, we were doing everything because we had so much fun.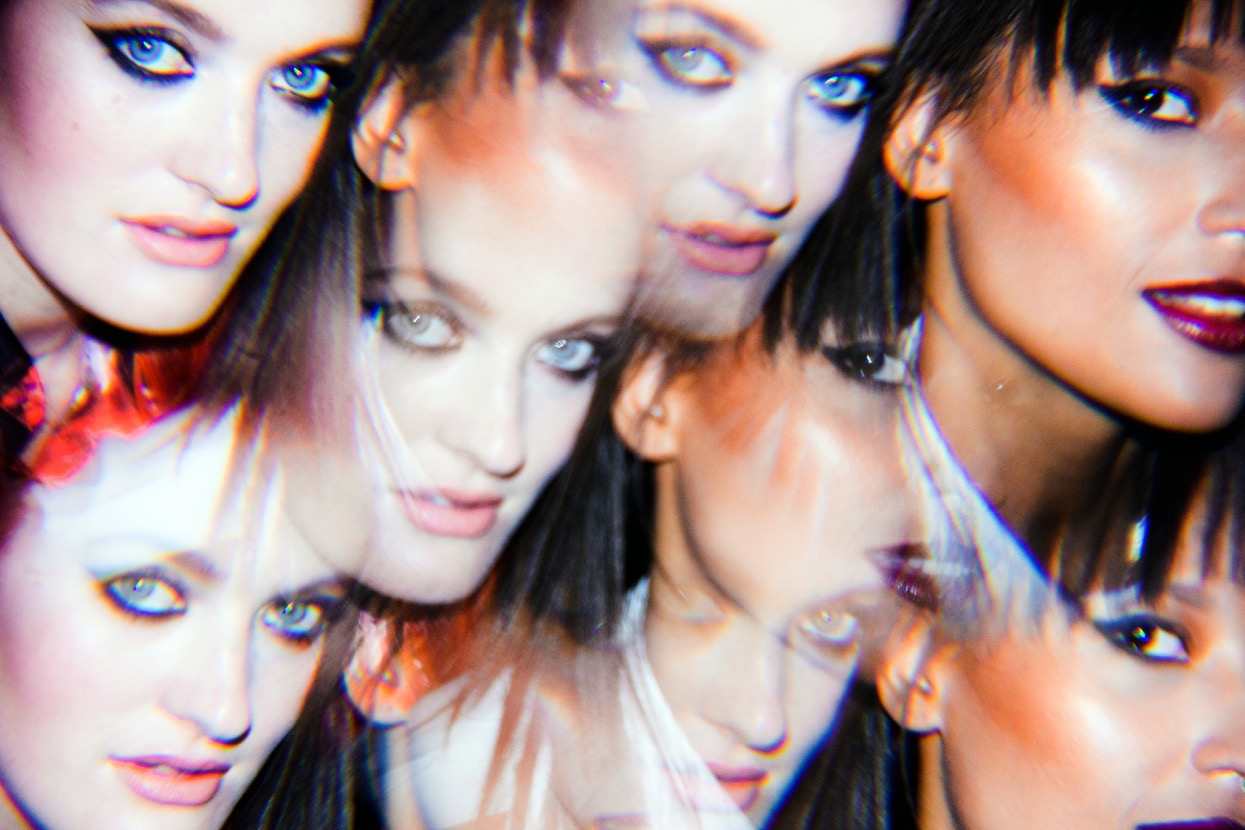 Growing up did you have any Trolls and if so, did you name them or was there one you especially liked?
Aino: I absolutely had a lot of Trolls, and I stole my older sister's. I didn't have any names for mine, but I remember that I had one with purple hair, one with green hair, and one bigger one as well.
Caroline: My favorite one was just covered in glitter – Dream. I had them on top of my pens in school as well. Trolls, so fun.
With the release of "Emergency," and your recent performance of "Someone Who Can Dance," what other new material are you working on? What can we expect from Icona Pop next?
Aino: You can expect a lot of music this year. We're just about to release a new single. I would like to say the name of the single.
Caroline: No!
Aino: Okay, so no name on the single, but it will come out in about a month. We're working on new music for our next project. A lot of secret stuff that we really can't tell.
Caroline: We've been working hard, and we want to let everyone know what we've been up to.
How do you find the time to create new material and feel inspired with so many projects? Is there a place that inspires you writing or you escape to when you want to brainstorm?
Aino: I think you get inspired by working with different stuff. In fact, traveling gives you a lot of inspiration – talking with different people, being in different countries, seeing different cultures.
Icona Pop's "Weekend" w/ Louis The Child is out now via Big Beat. Purchase on iTunes and watch below.