ELOHIM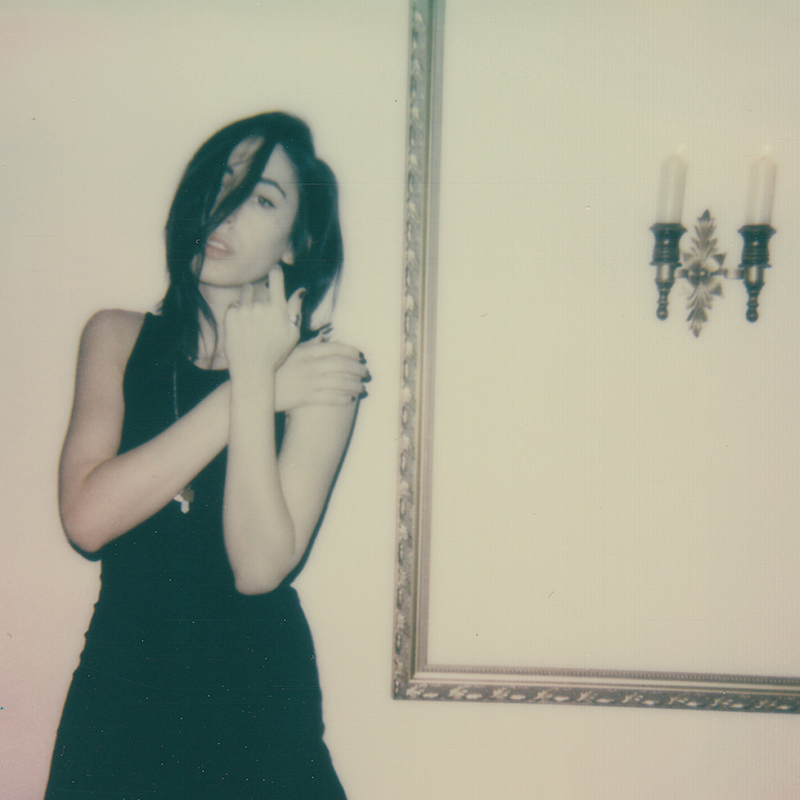 photos / Chase O'Black
words / Maria Elena

If you want to learn about Elohim, a quick google search isn't going to help you. You're not going to find out her life story by stalking her social media accounts either. (Believe me, I tried.) Instead, everything you need to know about her is in her music.
She hides behind her hair; a hat; a lion mask — she uses anonymity to connect to her listeners on a more intimate level. Her mysterious persona allows us to focus on what truly matters to her: the lyrics, the beats and the vibes, instead of focusing on the more superficial things that come with being a musician.
Dive deep into the mysterious juxtaposition that is Elohim and find out what her creative process looks like, her tips for dealing with anxiety, and the unexpected artists on her playlist.

You're a woman that finds non-religious power by identifying with a religious masculine word; a beautiful soul that finds strength through vulnerability. You fluctuate between introvert and extrovert, and you connect with your audience through anonymity. You're breaking boundaries and redefining words just by simply existing and creating. Where does all of this juxtaposition come from?
Thank you, I really appreciate your descriptions! I have always felt like an introverted extrovert. I guess I am a walking living breathing juxtaposition. I think that theme applies to all aspects of my life, and has allowed me to focus on creating the exact music and art that I love. I crave weirdness with darkness but live and strive for light, peace and positivity. I think that is where this juxtaposition was bred. When there are no limitations and boundaries, the possibilities are endless.
I've got to admit, your music is hard to define. But I'm going to make you define your music in three words anyway.
Alternative, experiential, experimental. Honest, loving, light.
You've stated on numerous occasions you use anonymity and privacy as a way to focus on the art you're creating. Do you think one day you'll reveal your identity? If so, what will cause you to be ready?
One day definitely. I have no idea when and where or even why. I think eventually it will naturally unfold when the timing is right. At my shows I do not cover my face. The personal connection is a lot more special to me.
Is there any significance in the lion mask you use in your artwork and photoshoots?
My brilliant photographer/creative partner snapped a polaroid of me in a mask we found at a creepy bizarre store in Los Angeles. The moment we saw the photo develop we knew. It's definitely become very significant to me since then. When I see someone else put it on it feels like I am looking at myself… so that's weird.
How did you go about selecting the clips for the visual aspect of your EP?
I am constantly curating visuals with my team. We spend every moment we can filming and creating. When I am not making music I am making visual components to coincide with it. There's a lot going on in my mind and It's nice to have another form of expression to make sure I get it out. I desire all aspects of Elohim to feel multi-dimensional. I decide on what makes the cut by what it makes me feel. Most of the time you know instantly when something is pure and what you are looking for.
Sometimes it is subconscious and the only way to know is by trusting the immediate reaction your insides have. Finding the strength within yourself to know your intuition and to leave self-doubt at the door. I want people to see what I feel. I want my visuals to spark the senses and ignite them into a full blown euphoric experience. An escape from reality.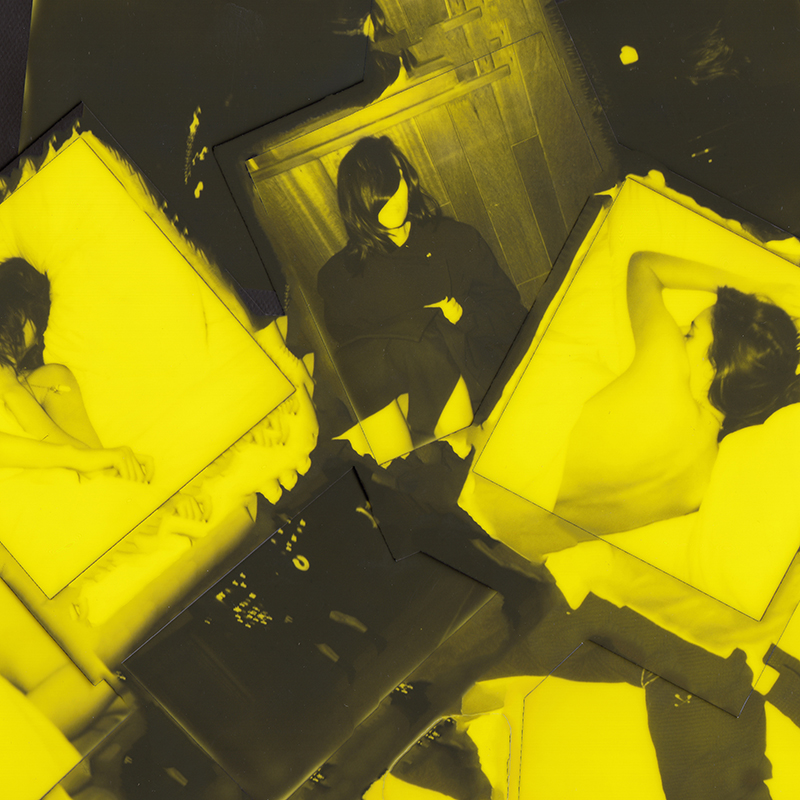 It's no secret that anxiety is a recurring motif in your work. In "Xanax," you sing, "I don't wanna be dependent on synthetic medicine / That keeps me calm enough to sleep / But kills me softly when I'm weak.' Other than medication, do you have any other techniques that help you cope with anxiety?
There's this phrase my mom says to me and I wear around my neck: "Fly Lightly." That has become a bit of a mantra for me. I try to find as many techniques as I can. Medication is a very very last resort. Emergency mode. Listening to music helps a lot.
Envisioning artists I look up to and how badass they are makes me feel badass too. If I feel confident and in control I generally don't have as much anxiety. Creating is a beautiful form of medicine as well. I wish I had an answer for everyone that was a cure all to stop anxiety. But to be honest, I am still searching. I try to help others where I can… I try to help myself as well. I've noticed staying off of my phone makes me less anxious. Nourishing my body and exercising helps tremendously. Remembering those moments of serenity and being able to call on them in times of need is something I am working towards.
I'm going to start meditating… I feel like I am ready now. I'll check back with you soon and let you know how it goes.
You've been creating music since you were 5 years old. When writing / producing a song, what does that process look like for you? How long does it usually take?
It truly is always different as every song is so uniquely its own. There's no telling what will pour out of your mind one day and not the next. That's sort of the fun and excitement of it. It's spiritual in a sense. I believe it takes taste and talent to create greatness but I also think there's an energy from the ethos that is serendipitous and unpredictable. I am very inspired by sounds. Often I will start with an interesting sound on a keyboard or some weird analog synth and then I'll start singing a melody… sometimes the words are there. Sometimes I have to search for them. I love collaborating with my close knit team.

Other times I'll sit down at the piano and write a whole song on my own. Moods change, people change, environment changes, songwriting and artistic creation changes. That's the beauty of it.
I can't help but ask, who have you been listening to recently?
Drake, Chance The Rapper, Animal Collective, Radiohead, LCD Soundsystem, Muddy Waters. I like the new twenty one pilots song. I think they are an interesting very solid band with good intentions. I would recommend Kid A for new Radiohead fans, as well as Animal Collective's last album, and Sound Of Silver by LCD Soundsystem.
At the end of the day, all an artist really cares about is the art. As long as they're creating art, they're usually pretty content with how things are going. But still, we all have goals. Some musicians want to become iconic pop stars while some want to stay more indie… You are clearly very multi-faceted and your music career can go in a lot of different directions. What's next for Elohim?I want my music to be a home for the lost. A safe place where love surrounds everything. If I am helping to bring joy and love to others lives and building a community of authenticity.. then I am doing what I came here for. I don't want to shove my music down anyone's throat or in their face. I want it to be there when they need it I want it to find them and sooth them when the moment is right.
Music is unbelievable. It's otherworldly. The emotion it can evoke is like nothing else in the universe. People make love to, make babies to, get married to, fight to, celebrate to, cry to, learn to, evolve to this thing we create called music. My entire life has evolved around it. It is that powerful. It is a movement that is ever evolving and always evoking. Changing and saving lives. I am just thankful to be a part of it even if just in a small way. So yes at the end of the day if I am surviving by creating then all is well.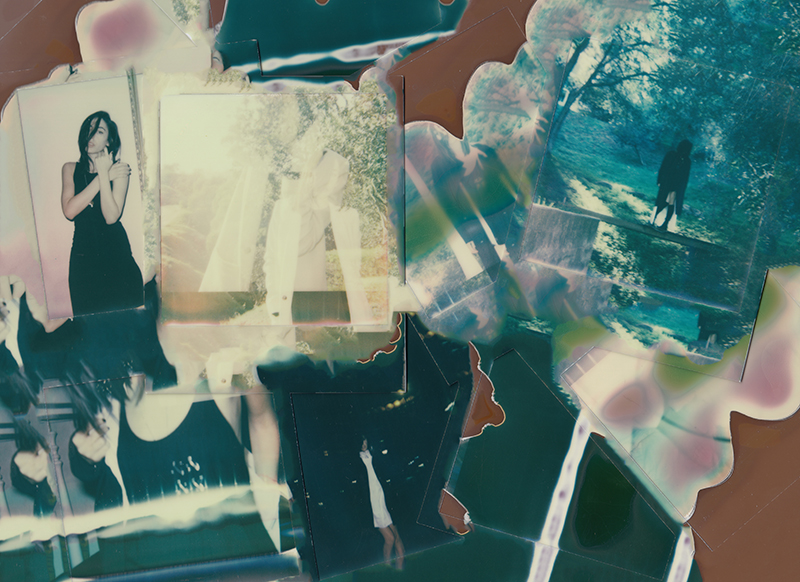 Listen to "Hallucinating," below, and catch Elohim on tour this fall in North America:
Wed, Sept 14 // San Francisco, CA @ Slim's
Fri, Sept 16 // Los Angeles, CA @ El Rey
Tues, Sept 20 // Phoenix, AZ @ Pub Rock
Thurs, Sept 22 // Austin, TX @ The Parish
Fri, Sept 23 // Dallas, TX @ House of Blues (Cambridge Room)
Sun, Sept 25 // Houston, TX @ House of Blues (Bronze Peacock)
Tues, Sept 27 // St. Louis, MO @ Firebird
Thurs, Sept 29 // Minneapolis, MN @ 7th Street Entry
Sat, Oct 1 // Chicago, IL @ Lincoln Hall
Tues, Oct 4 // Toronto, ON @ The Mod Club Theatre
Wed, Oct 5 // Montreal, QC @ La Sala Rossa
Fri, Oct 7 // NYC @ Webster Hall
Mon, Oct 10 // Philadelphia, PA @ The Foundry at the Fillmore
Tues, Oct 11 // Cambridge, MA @ The Sinclair
Thurs, Oct 13 // Washington, DC @ Rock & Roll Hotel
Fri, Oct 14 // Charlotte, NC @ Visulite Theatre
Sat, Oct 15 // Atlanta, GA @ Vinyl
Mon, Oct 17 // Jacksonville, FL @ Jack Rabbits Live
Thurs, Oct 20 // Orlando, FL @ The Social
Fri, Oct 21 // Tampa, FL @ The Orpheum
Sat, Oct 22 // Fort Lauderdale, FL @ Culture Room