Lollapalooza 2016: Dua Lipa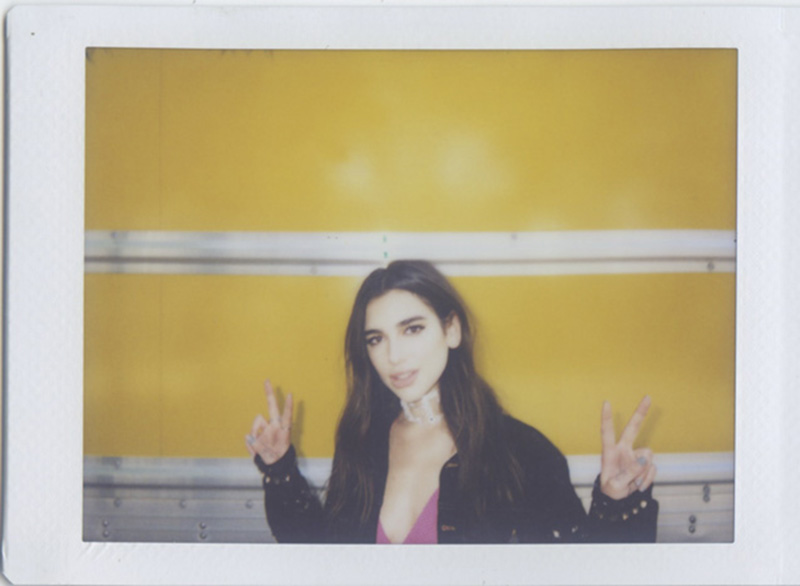 Lollapalooza celebrated its 25th anniversary by expanding to a phenomenal four-day festival, headlined this time around by the likes of Red Hot Chili Peppers, J.Cole, and Lana Del Rey. Curious to learn more about 25 of our favorite performers, LADYGUNN was on hand at Chicago's historic Grant Park providing a predominately blank canvas for each individual to paint a captivating picture of their unique story. Here's our chat with Dua Lipa, who despite her busy schedule took a moment to reflect on leading a regret-free life, and not allowing any sort of backup plan to distract her from achieving her true goals.
Would you like to introduce yourself to the readers?
Hey! I'm Dua Lipa.
What do you love about music?
Well for me, I'm able to express myself with it. For me, it's not necessarily just a therapeutic thing – it helps me when I'm sad, when I'm happy… it just kind of explains loads of different emotions at different times. And right now, obviously I'm just having the best time. So for me, music means everything.
Can you recall your earliest memory of music?
My father was a musician, so I just kind of remember watching him perform… and listen to the music [he] and my mom love. It was a lot of stuff like that. Which I guess is the reason why I'm doing what I'm doing now, is because of that.
Did you ever wanna be anything other than a musician?
Umm… Well, my parents wanted me to go to university.
To study anything in particular?
Well I never ended up going, because I couldn't decide what I wanted to do, and the only thing I really ever saw myself doing was music. So it was really—I mean, for them they were like, 'Oh, are you sure you can't do both?' I was like, 'No. I'm not doing this half-ass. It's happening.' So yeah, I just decided not to go to school… and just try and figure this madness out. I got a manager, and just kind of went from there really.
What's something you wish you knew when you were younger?
I don't know, I mean I feel like this whole journey has kind of happened in a way —I don't know, I believe everything happens for a reason. So… I don't regret anything. And I don't feel like, 'Oh, I wasted time on this,' because everything kind of led to one another and no time has been wasted time – or at least I hope.
How would you describe your approach to life?
How would I—oooh, umm… Just having a lot of fun. Taking every day as it comes. As much as I'd like to say, 'Living every day like my last,' at the moment that's what it's like. Doing all these shows… if I died tomorrow, I think I'd be okay. 'Cause I'm just like… I'm having the best time of my life. I'm like living my dream. But obviously I want this to never end, so hopefully I don't die [laughs].
If you had one wish, what would it be?
To always be busy. [Pauses to think deeper] But then there's, you know, other important things, like health and happiness over everything. So to always be healthy and happy, and to do what I love.
Any final thoughts for the readers?
Umm… Just uhh… God, I don't know. Just to work hard and, you know, never have a plan B. And just always work towards your goal and do what you love.
'Cause a plan B could really distract from the plan A, right?
Exactly! So there should NEVER be a plan B! [Laughs]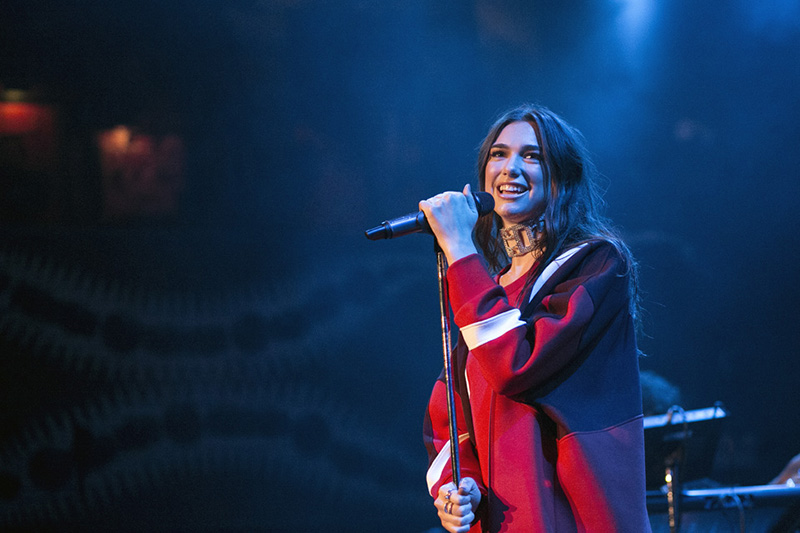 photos / Mallory Turner
story / Damon Campbell