Paulina Singer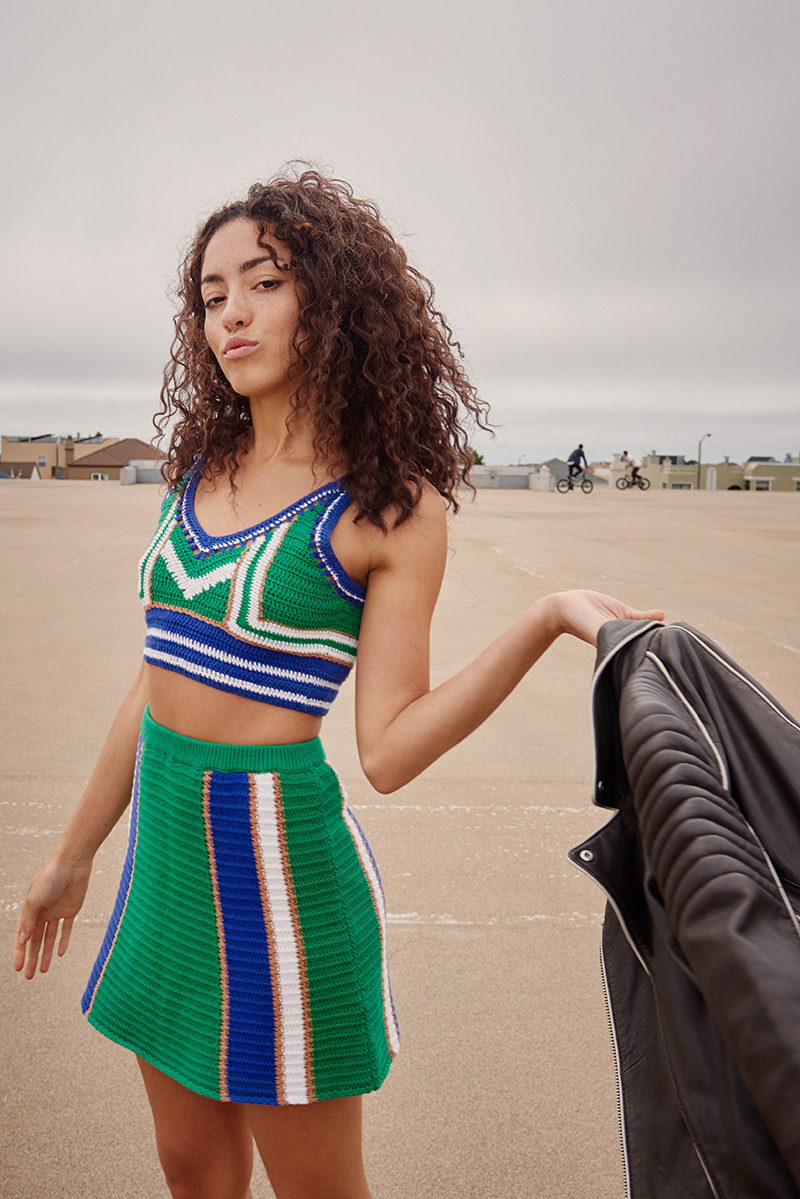 story / Avery Stone
photos /   Maria del Rio
styling /  Ashley Birondo
hair & makeup /   Merrielle Italia
Paulina Singer isn't afraid to take risks. These days, you may know the fresh-faced actress as counselor Jessie Tyler on Freeform's summer-camp-meets-supernatural-horror series, Dead of Summer. But even though the role put Singer on the map (NYLON recently deemed her one to watch in their "Young Hollywood" issue), acting wasn't always at the center of her life plan.
Originally from New Hampshire, Singer packed up and moved to New York City for college, choosing to study dance, acting and psychology at the New School. But after her freshman year, she dropped out to pursue acting full-time—a decision she doesn't regret, even a little bit.
"[Dropping out] just felt right," Singer says simply, speaking to us over the phone from Williamsburg, Brooklyn. "I was paying a lot of money [for college]. It's weird to me [that I would] pay to be told that something is the way it is. Like, no one actually knows—why would I pay you for that knowledge?"
When Singer left school, she could have gone in many different directions: In addition to acting and dance, she writes and produces music under an alter-ego, and is passionate about environmental issues. Still, acting won out, partly because of her experience training with the renowned New York-based improv group, Upright Citizens Brigade, which she joined when she was 19.
"[Improv] is really nerve-wracking," she reveals. "But it's the root of acting, because acting is really like reacting. It's putting yourself in a moment and not having a choice to feel like it's real or not, because you're making up what happens next … People have a really weird perception of how they think they would act [in a certain situation], but you don't really know how you would say or feel about something until you're faced with it."
From there it makes sense that once equipped with an acting coach and manager, Singer beefed up her resume quickly, nabbing a diverse array of television roles—including HBO's How to Make It In America, Showtime's The Affair, Fox's Gotham and CBS's Person of Interest. As for the big screen, Singer recently appeared opposite Robert DeNiro and Anne Hathaway in The Intern. And that's just the beginning: In 2017, she'll appear as part of Wilde Wedding's star-studded ensemble cast (including Glenn Close, John Malkovich and Patrick Stewart). This fall, she'll also finish shooting the upcoming feature High School Lover, in which she plays a young girl who has an affair with an older man (and in which James Franco stars as her father).
Though Singer's acting career is just picking up steam, she already knows what type of character she's most interested in playing: someone whose point of view she doesn't inherently agree with or understand.
"I know my perspective," she says. "So it's not as hard to be thinking in the same way all the time than [it is] to open up your eyes. You can get a better perception of [a different] perspective by acting from that perspective."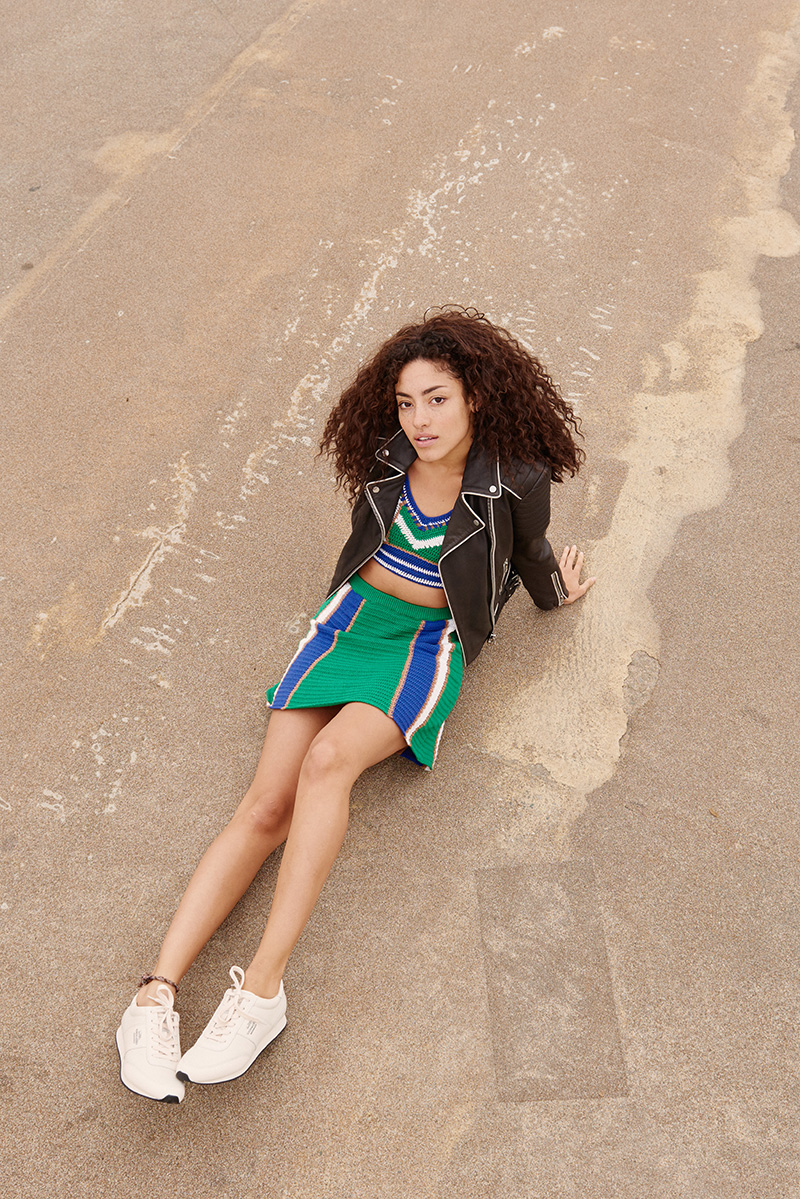 Crop top and dress, Topshop. Jacket, All Saints. Shoes, TBA.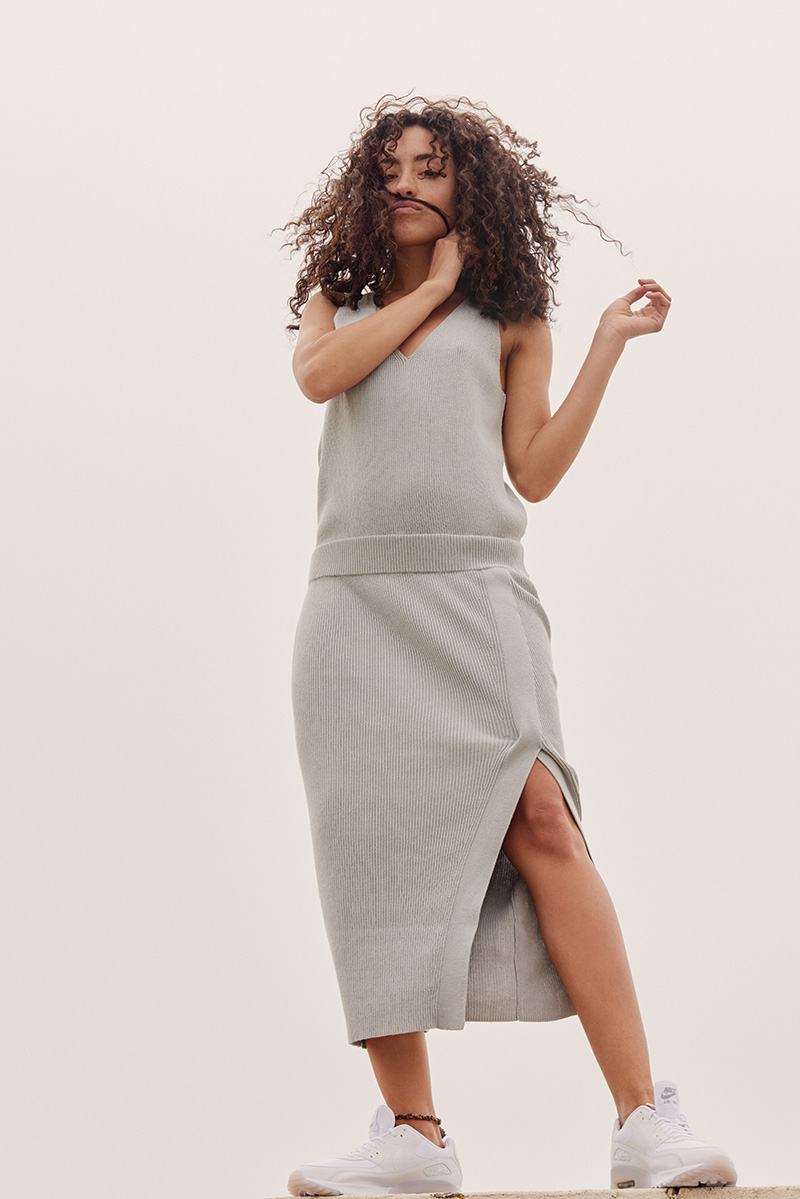 Dress, All Saints. Sneakers, Nike.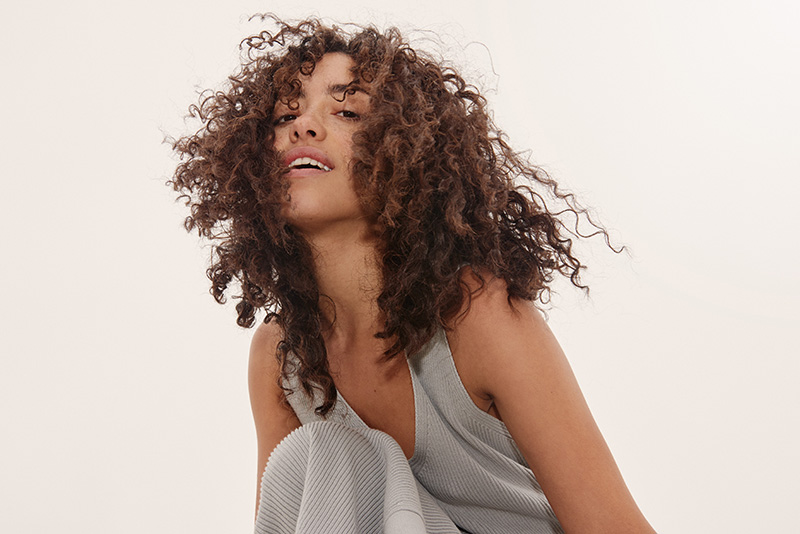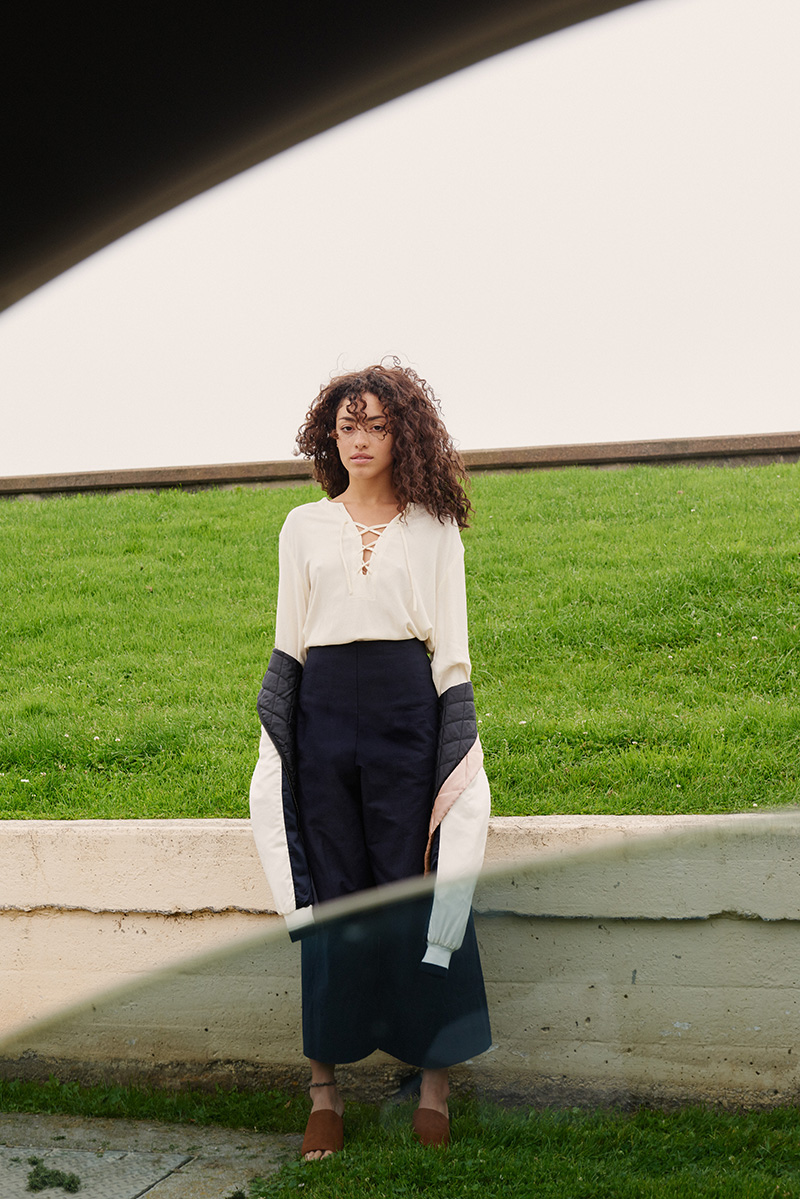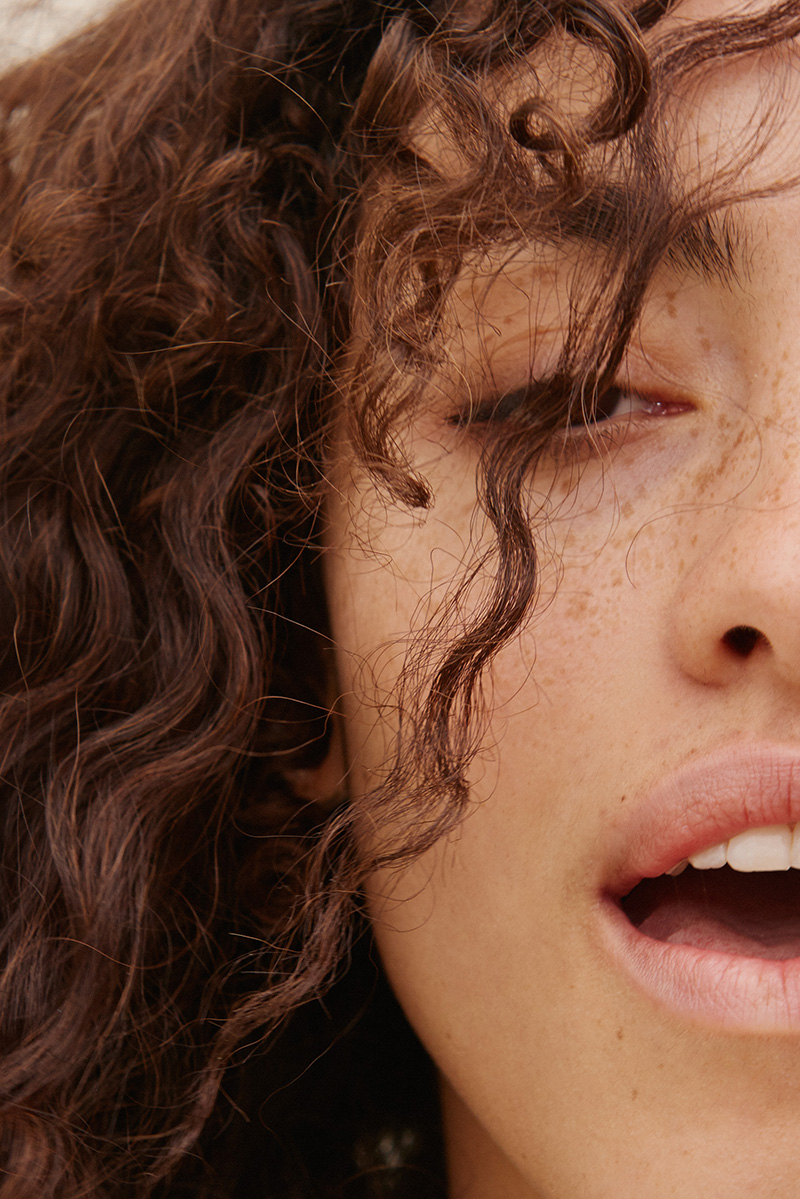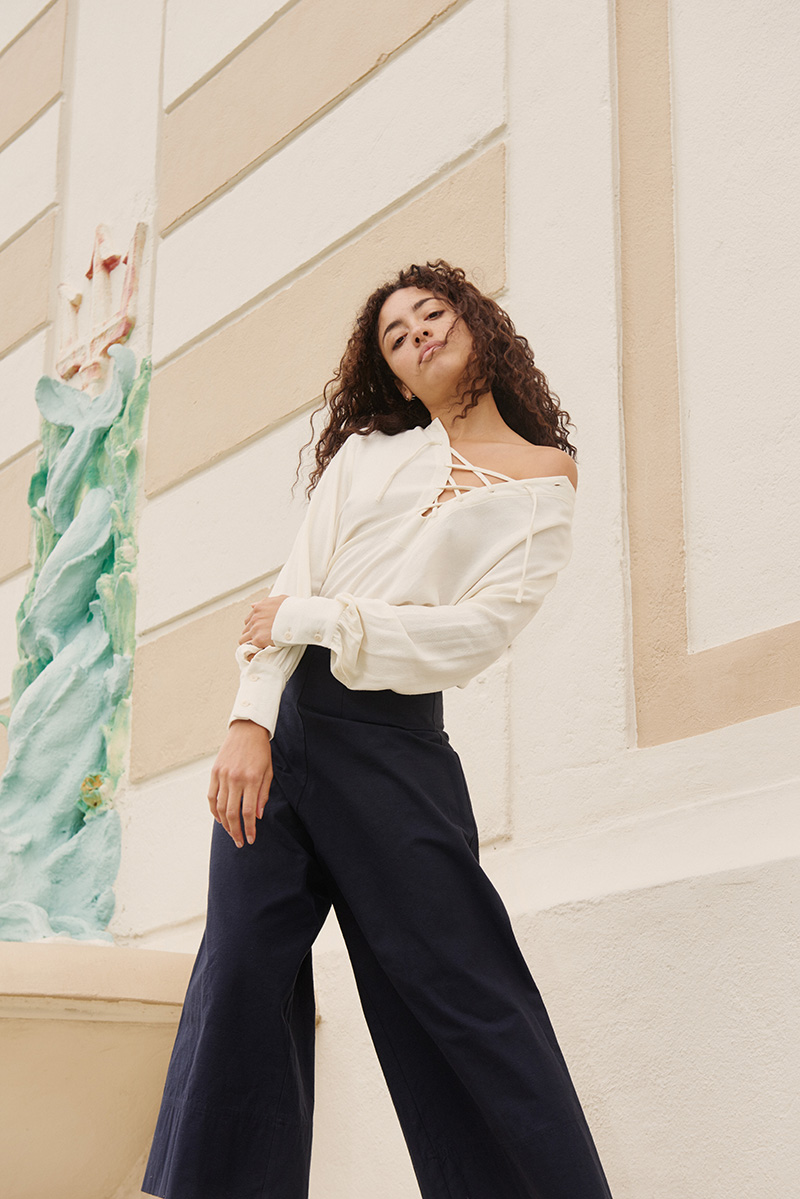 Blouse, First Rite. Trousers, Caron Callahan.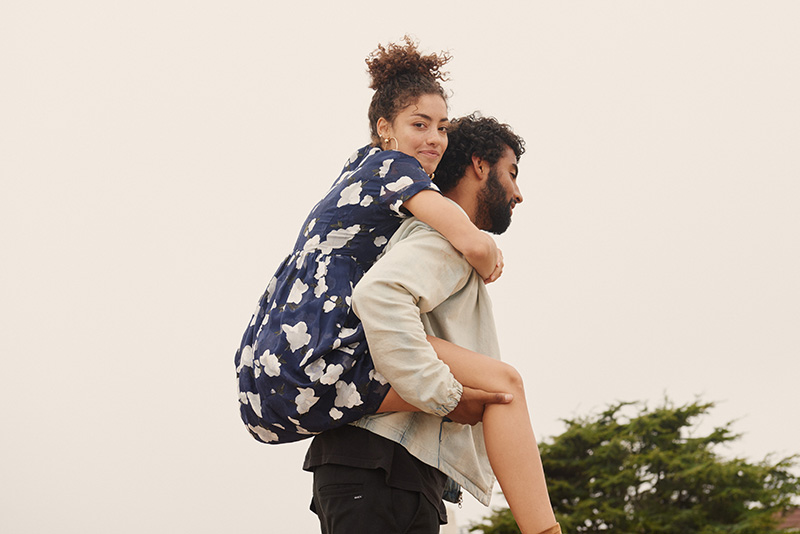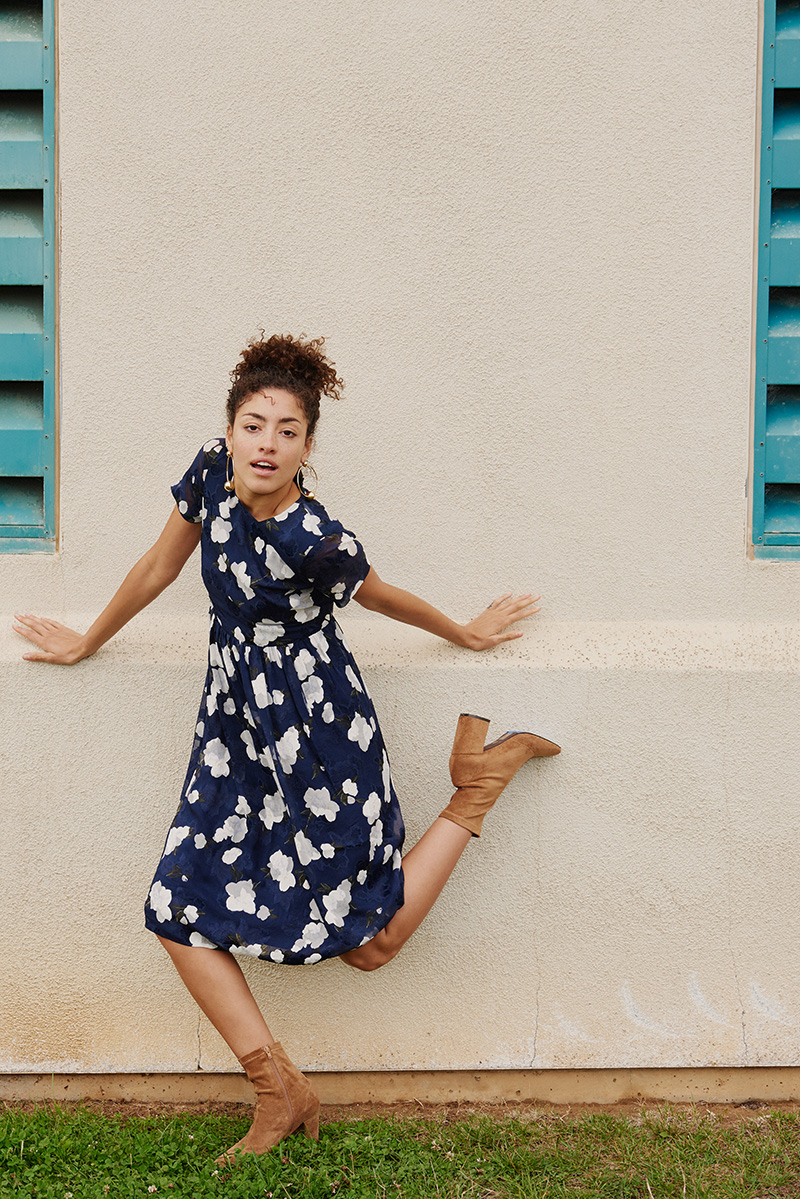 Dress, Club Monaco. Boots, Jeffrey Campbell.