RUBY THE RABBITFOOT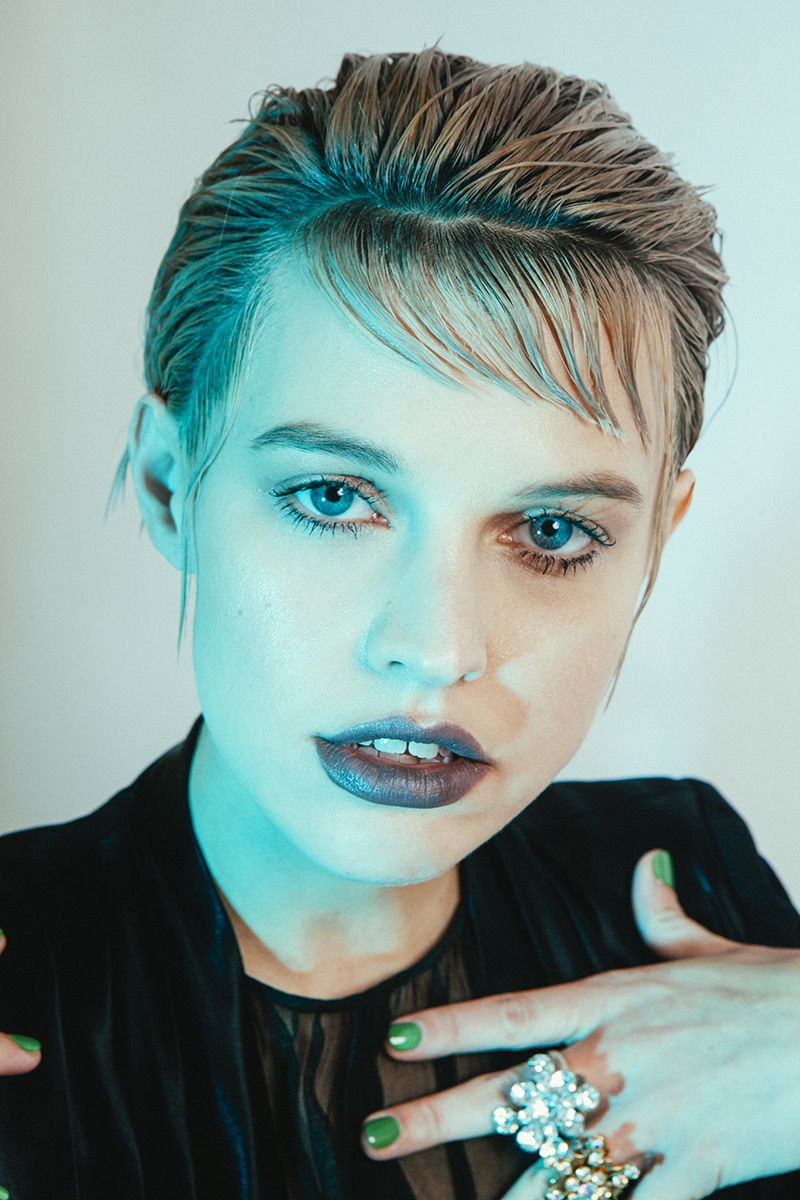 story /  Alyssa Hardy
photos /  Alysse Gafkjen
styling /  Carmen Jaudon @ Closet Case Vintage
hair & makeup /  Alyssa Kraus
If there was one word to describe Georgia-bred, Nashville-based singer/songwriter Ruby the RabbitFoot, it would be "refreshing." She's an artist whose progression you can hear across her three full-length albums: 2011's No Weight No Chain is very much a girl and her guitar, playing each song from the heart, while 2014's New as Dew holds those same sounds but with digital elements, like an ocean wave, accompanying the acoustic background. Her third, and most recent album, Divorce Party, shows a completely different side of the artist, with influence that is less country and more hip-hop.
"I had a heavier hand on the production side so it's more electronic," Ruby explains. "I really studied the beats that I love in pop and hip-hop songs and learned how to make them."
Ruby grew up in Athens, Georgia, a gorgeous environment with mountains and beaches, an inspiring background for any artist. "I love Georgia. It's a really beautiful place," she shares, before talking about her musical childhood. "I think I was maybe like 7 or 8 when I first started playing around on the piano. Songwriting came later."
While Ruby's sound has certainly progressed over the years, her lyrics have remained deeply personal. Her single "Beach Flowers" is a heartbreaking ballad with a melody that's still poppy enough to get you dancing. "Lyrically, these songs were written when my last album came out, and I was touring for it," Ruby reveals. "I was going through a breakup and it was kind of a huge learning experience for me, and so I was writing a lot."
Another element that makes Ruby so fresh is her style. In her video for "Beach Flowers," she plays an intense character who writhes on a beach in a mesh bodysuit and embroidered tattoos. It's a visual that helps the viewer experience her pop-leaning music in a darker, more thought-provoking way. She explains that her videos are a collaborative effort and that she lets the other artists in the room have some control, too.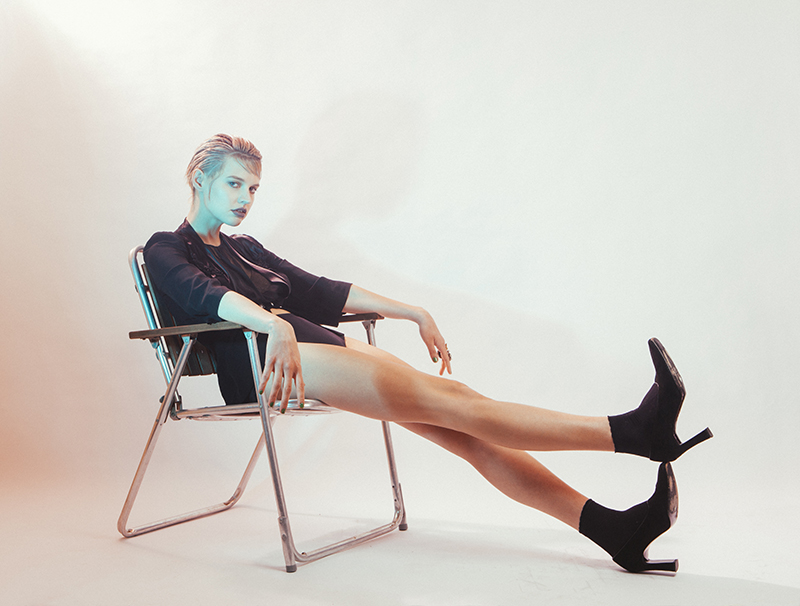 "I kind of love to participate as someone who is being directed," she says. "All the costumes I wear are what the person making the video would like me to put on.  It's not something that I would wear everyday, or ever again."
On tour, she also likes to play up these roles with her style: "It helps to change before you play. Just to be like, I'm a new person! You put on your makeup and it's kind of like a fake it 'til you make it thing, almost. It helps you feel better you're like, I'm awake now."
On tour, Ruby says she has realized something very interesting about her audience: "We're convinced that daddies love it!" she laughs.  "We call it daddy pop because all these daddies are coming to the show. I mean, young and old daddies."
Despite the fun that she's been having with dads as well as the rest of her audience, she shyly admits that touring is not at the top of her list of talents. "Touring is something that doesn't come very easily to me. I'm very grateful to have this tour and so I'm trying to enjoy every second of it," Ruby shares. "But I have never laughed as much as I have with this group of people I have this album. We have a really funny hamster story and just corny jokes!"
Naturally, I inquire if they brought a hamster out on tour. They didn't.
"Oh no, no, no!' she says. "We were just discussing how like everyone has had a hamster and something weird has happened with a hamster."
Outside of album-making and touring, most millennial artists feel the need to put their everything into social media. But Ruby's modest following and irregular updates suggest that maybe she doesn't care too much about it.
"I  actually wish that I was more on top of it," she sighs. "I wish that I was just super present but, also, I don't really want to be on my phone all the time either." This humble Internet presence has also allowed her to ward off what many young artists have to face constantly: trolls. "I'm like, too wholesome, I have no haters," she jokes. "I actually read comments when I get them and everything seems pretty positive."
As she finishes up the first part of her album release and tour, there is a serious sense of humility and newness that she maintains. "I would like to stay on tour longer with this album than I did with my last album, because I want to be a better live performer, and nothing makes you better than just playing every day."